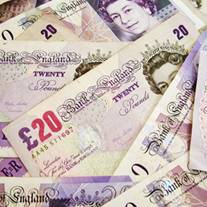 Pressure on the Bank of England to raise interest rates eased today as inflation showed an unexpected fall in June.
However, prices are still increasing sharply, it's just that the rate of the rises has fallen.
Key Points
RPI down from 5.2% to 5%
CPI down from 4.5% to 4.2%
The Retail Price Index (RPI) fell from an annual rate of 5.2% in May to 5%, the Office of National Statistics (ONS) says.
The Consumer Prices Index, the Government's official measure, but which does not include housing costs, fell to an annual rate of 4.2% in June against consensus City forecasts of no change from May's figure of 4.5%.
The lower inflation number will be a relief for the Bank of England, which has been under pressure to raise interest rates to control rising prices, even though recent signs have suggested the economic recovery is stalling.
The Bank has argued there is little sign of an inflationary spiral in the UK but, despite this surprise fall, it is the 19th month in a row that CPI inflation has exceeded the Bank of England's target of 2%.
Month-on-month, the CPI fell by 0.1 of a percentage point, the first fall in prices between May and June since 2003.
The ONS says a sharp fall in prices of games, computer consoles and high street electrical products such as televisions and digital cameras outweighed another rise in food prices.
Recreation and culture, which includes games and hobbies, saw prices fall by a record 0.9 of a percentage point. Another significant faller was clothing and footwear as summer sales began early, especially in women's shoes and fashions.
Food and alcohol continue to rise, with prices 0.9 of a percentage point higher over the month.
Data provider Moneyfacts says only two savings accounts available can beat the 5% RPI figure.