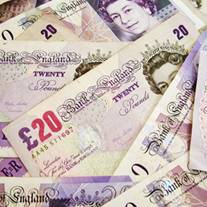 Consumers using unauthorised overdrafts find it virtually impossible to calculate how much their bank or building society would charge them or compare fees between providers, research from consumer group Which? has found.
Consumers were asked to work out the cost of an unauthorised overdraft for four different banks using a mock bank statement. Despite one of the volunteers being a maths PhD student, not one got all the calculations right.
Which? says Lloyds TSB's fees are particularly confusing, with three different types of charges in addition to interest on the unplanned overdraft.
The research also reveals people could be paying five times as much a month for an unauthorised overdraft with one bank compared to another.
For example, out of the main providers, Which? says Nationwide charges the highest fees for customers making one payment from their account while overdrawn for just two days in a row in a month at £50, while Halifax charges the least at £10.
Nationwide stresses you need to be over £20 overdrawn to incur that fee.
Many banks also use expensive daily fees. RBS, for example, charges £6 a day on a £100 unauthorised overdraft.
'Comparing is a nightmare'
Dan Plant, MoneySavingExpert.com money analyst, says: "The banks shout loudly that they've cut and simplified charges since the bank charges test case, but this research reveals that comparing like-for-like is as easy as peeling carrots with a spoon.
"The fact that not even a Maths PhD student could fathom banks' maze of charges would be laughable, if it wasn't so outrageous.
"Anyone using unauthorised overdrafts should urgently take action to stop. Some of our top picks offer 0% interest for up to a year. Also by doing a proper budget and slamming down all bills, the hammer blow of these charges can be avoided."
Which? is calling on the Government to make the new Financial Conduct Authority (FCA), which replaces the Financial Services Authority next year, a strong watchdog and not a weak "lapdog", to stand up to the banks.
Which? chief executive Peter Vicary-Smith says: "While the Government has previously announced reforms to tackle unfair overdraft charges, they simply don't go far enough. It's extremely disappointing to find bank charges are still too high, too complex and impossible to compare.

"It's essential the Government gives the new financial regulator the powers to limit these charges and to challenge their complexity. We want to see the new regulator put consumer protection at the heart of everything it does.
"The regulator must be a strong, open and proactive watchdog that stands up to the banks, not a lapdog."