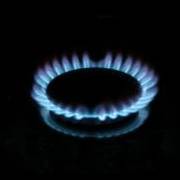 The gap between the 'true cost' of energy and what consumers actually pay will swell to nearly £2 billion in 2020 unless there is tougher regulation, a think tank warned today.
The Institute for Public Policy Research (IPPR) says unless Ofgem polices the market in a more effective way, to improve competition and ensure fair pricing, customers will miss out on £1.9 billion of savings in 2020.
Key Points
Competition in energy market not working, says report
Calls for Ofgem to act
Meanwhile SSE to give annual energy reviews
It says energy firms must be more efficient. By cutting back on the amount they spend on operations, including customer services, the IPPR says consumers should get lower bills.
With annual efficiency savings of 2.5% on the cost of operations and profit margins at 4%, suppliers could knock £70 from the average annual bill – creating a saving of around £1.9 billion in 2012 across all consumers.
But the IPPR says Ofgem's evidence gives no indication that the 'big six' energy companies have made efficiency savings and passed them onto consumers through lower bills.
'Competition not working'
It also says more than five million people could be overcharged because tariffs don't stick to Ofgem rules on reflecting the true cost of energy, while the 'big six' also block smaller firms from competing by offering loss-leading deals.
The IPPR's report found some families are paying as much as £330 more than their neighbours to use the same amount of energy from the same company.
IPPR associate director Will Straw says: "Our research adds to the growing body of evidence that competition is not working in the energy market.
"We are calling on the big six and Ofgem to demonstrate whether efficiency savings are being achieved in the energy market and whether consumers are benefiting from lower bills as a result.
"We need more competition among energy companies so households get a fairer price for their energy. Ofgem's previous attempts to reform the market have not delivered the changes needed.
"Ofgem must act faster, bare its teeth and enforce its policies."
Annual energy reviews
Meanwhile, Scottish and Southern Energy (SSE) says all of its customers are to get a free annual energy review to ensure they are on the best tariff for their needs. This doesn't mean it will help them find the best market-wide product.
Key Points
Competition in energy market not working, says report
Calls for Ofgem to act
Meanwhile SSE to give annual energy reviews
The review will help customers establish which deal is best for the them, whether that's simply the cheapest option, or whether a customer would prefer peace of mind with a more expensive fixed tariff.
It will also include details on energy consumption, for example giving advice on how consumers could be more energy-efficient. SSE says it will also give customers the chance to raise any queries they may have.
The scheme will initially begin for customers believed to be vulnerable, and will be rolled out to others throughout the year.
British Gas announced last month that it would add a comparison table of its tariffs to its bill, so customers know whether they can save money by switching to another of its products.
Fellow big six provider EDF launched its 'Blue+ Price Promise September 2013' earlier this month. Here it lets customers know if a rival brings out a product which is £1 a week or more cheaper for typical users, with no termination fees to leave.
Additional reporting by Helen Knapman.