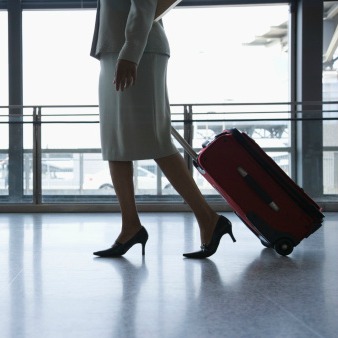 Passengers could soon be hit with a new fee to fly, after a budget airline announced plans to test hand luggage charges on one of its routes.
Hungarian operator Wizz Air, which flies from the UK to a number of central and eastern European destinations, is trialling paid-for hand luggage on services from Luton to Katowice, Poland.
The €10 (£7.88) trial charge, which is likely to last for a month, will apply from 1 August on baggage larger than 42cm x 32cm x 25cm. A smaller bag will be free.
Many cabin bags will be caught by the charge. Ryanair, for example, allows bags of up to 55cm x 40cm x 20cm, which is typical of many cabin baggage sizes.
Wizz Air claims to be doing this to ease the boarding process as smaller luggage is easier to load.
"If the test proves successful we will be rolling out our new cabin baggage policy and the benefit of the best boarding experience in the industry to all of our 244 routes across 28 countries," says Daniel de Carvalho from Wizz Air.
Fair charges
Budget airlines were ordered last week by the Office of Fair Trading to be upfront about their debit card charges and include them in the headline price rather than springing them on customers at the end of the booking process.
Payment surcharges are also under threat from a Government review, which could ban debit card fees altogether and limit credit card charges.
Therefore, it's no surprise the industry, which is no stranger to sneaky fees, has plans to introduce a new charge.
Martin Lewis, MoneySavingExpert.com creator, says: "Until now I've always considered checked baggage to be one of the fairer budget airline added 'extras'. After all, it is possible to travel without checked baggage.

"Yet whether it's a handbag, laptop case or rucksack with a change of underwear, hand luggage isn't an optional extra. This is only a trial for larger hand luggage, but in the US Spirit Airlines already charges for hand luggage.
"Airlines need to stop levying more bolt-ons than Frankenstein and treat customers fairly. Put all the genuine non-optional charges in the price to provide a transparent open market.

"Sadly, it again looks like the industry wants to grubby its hands. This may well be a flick-back response to the new rules requiring them to list debit card prices as the advertised price. The big surprise is Ryanair hasn't got to it first."