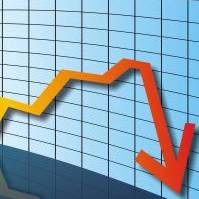 The retail prices index (RPI) rate of inflation fell to 2.9% in August, down from 3.2% in July, new figures from the Office of National Statistics (ONS) reveal today.
Meanwhile the consumer prices index (CPI) rate of inflation, which doesn't include housing costs, dropped to 2.5% in August, from 2.6% in July.
Key Points
RPI fell to 2.9% in August from 3.2% in July
CPI dropped to 2.5% from 2.6%
Squeeze on consumers expected to return
Inflation edged lower last month as higher petrol pump prices were offset by utility bills, clothing costs and furniture, which rose by less than they did a year ago, the ONS says.
But the rising cost of fuel at the pumps maintained upward pressure on the cost of living and is likely to increase worries that the rate of inflation will not fall as rapidly as hoped by the Bank of England, maintaining the squeeze on households.
Economists fear droughts in the US will mean higher food prices while more energy price hikes are in the pipeline this autumn.
Higher university tuition fees will also add to inflation next month.
The forecasts will trouble the Bank of England, which is tasked with keeping inflation as close to the Government's 2% target as possible. It had said the rate would fall throughout 2012 and into 2013.
The Bank stepped up its quantitative easing (QE) emergency support programme — effectively, printing new money — in July, from £325 billion to £375 billion, which has drawn criticism from pension campaigners due to its adverse impact on inflation.
Falling inflation
The main downward effect came from gas and electricity bills, which were unchanged this year, compared to rises of 1.7% and 1% respectively last year.
Furniture, household equipment and maintenance prices rose by 0.8% in August, less than the 2% rise in the same period last year.
There was also a slight downward effect from non-durable household goods such as bleach and household cleaner cream.
But transport costs put the most pressure on inflation, with petrol prices increasing by 3.5p a litre to 135.1p in August, while diesel rose by 3.3p to 140.3p, compared to smaller rises last year.
Meanwhile, clothing prices rose by 2.8% between July and August but this compared to a record 3.7% rise a year ago.
Figures released last week showed average earnings growth in the quarter to July slowed to 1.5%, far behind the rate of inflation.