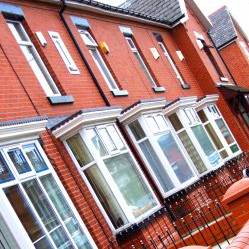 The number of agreed house sales jumped sharply this month as sellers dropped prices to shift homes which have been lingering, a study said today.
The number of agreed sales rose by 9.2% in the strongest uplift seen since the spring, with Wales and the West Midlands seeing strong sales increases of 18% and 17.6% respectively, property analyst Hometrack says.
Meanwhile the number of buyers registering with estate agents increased by 0.3% in October following four months of falling demand, but the study says this was driven by a 3.9% jump in London and demand outside the English capital remains "subdued".
The average time a home takes to sell has remained unchanged, taking just under 10 weeks.
Hometrack says it expects estate agents to continue pushing through as many sales as possible towards the end of the year as demand from buyers tails off.
The Government launched an £80 billion scheme at the start of August to kick-start lending which has increased mortgage availability, although lenders have also toughened their borrowing criteria in recent months.