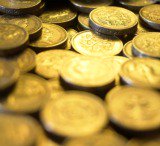 The Co-operative Bank has been fined £113,300 by the Financial Services Authority (FSA) for failing to handle payment protection insurance (PPI) complaints fairly.
The regulator found Co-op guilty of unfairly putting PPI complaints it sampled on hold during banks' unsuccessful court challenge to the FSA's rules.
The FSA says Co-op wrongly put these complaints on hold, despite it telling the industry many claims could be processed normally while the judicial review was in progress.
Between 21 January 2011 and 9 May 2011, "it was likely that Co-op unfairly put on hold a significant proportion of 1,629 complaints", the FSA says, adding Co-op had incorrectly decided they couldn't be determined because of the judicial review.
Dodgy delay tactic
MoneySavingExpert.com creator Martin Lewis says: "The Co-op fine shows even mutual organisations have misbehaved when it comes to PPI.
"This hold on claims was arbitrarily put on by banking groups. It was a dodgy delay tactic – which was outrageous at the time.

"It wouldn't be surprising if this was the first in a long line of fines for other banks who followed a similar path.
"Yet a £113,300 fine is peanuts. Over £10 billion of PPI was mis-sold. The fine represents what I'd estimate to be a typical payout to around 50 customers.
"The FSA should have cracked down harder on this issue at the time. Hopefully under the new Financial Conduct Authority's regime it'll be quicker."
Billions reclaimed
There has been a jump in compensation payouts for PPI, which covers loan or credit card payments when people cannot work, since the British Bankers' Association trade body ended its legal battle, which attempted to block the FSA's rules on compensation.
Between January 2011 and October 2012 (the latest figures available) £7.5 billion has been paid out in redress for mis-sold PPI across the financial services industry.
Tracey McDermott, the FSA's director of enforcement and financial crime, says: "The FSA made it clear that firms must continue to process complaints where possible during the judicial review and we warned that enforcement action could be taken if this was not done.
"Despite this warning, Co-op put in place a policy that was likely to lead to complaints not being dealt with properly during the legal proceedings."
A Co-operative Bank spokeswoman says: "The Co-operative Bank recognises that during the relevant period, it put some complaints on hold which were capable of being progressed without waiting for the judicial review to be concluded.
"Our strong reputation within the banking sector has been built upon doing the right thing by our customers but in this instance our procedures have fallen short of the high standards rightly expected of us."