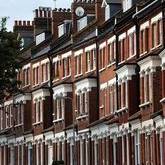 House prices jumped by 0.5% month-on-month in January, Nationwide said today.
The increase follows two months of no movement and means the average property price now stands at £162,245.
Prices are flat compared with a year ago, but lenders and estate agents predict the market will continue to grow slowly this year amid evidence Government efforts to boost lending are having an effect.
The Council of Mortgage Lenders (CML) recently reported an increase in lending to first-time buyers, which should also help some home owners who are looking to sell their home and trade up.
Robert Gardner, Nationwide chief economist, says: "There have been tentative signs of a pick-up in activity in recent months.
"The Funding for Lending scheme has achieved some success in bringing down mortgage rates, with some signs of a pick-up in lending activity.
"Hopefully, the momentum will continue to build in the months ahead, though much will depend on whether the wider economic environment improves."