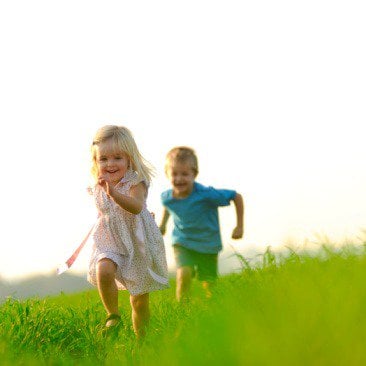 60,000 savers face higher charges after a child trust fund (CTF) manager announced a new annual fee.
F&C Investments will begin charging customers with a shareholder account £30 a year from 5 April.
Two charges of £15 each will be taken twice each year, the first on 5 October.
We've been inundated by emails and forum comments from users furious about the news. It means those who only have a small sum invested could see this wiped out by their child's 18th birthday.
The news has intensified calls for CTF holders to be able to move their cash into junior Isas, which replaced them two years ago, over fears CTFs will become more expensive as they are no longer available to new-borns.
'Sends wrong message to children'
Chris (full identity withheld) says: "As you will recall, the Government paid £250 most children a few years back, and this was one of the funds you could invest it in.
"I think it's absolutely disgusting F&C is allowed to basically deduct 10% of the initial investment every year – there will be hardly anything left at the end. The investment was designed to encourage children to save and this surely sends the wrong message."
This charge is on top of annual management fees, which vary depending on the actual investment. F&C says the most popular investment trust, the Foreign & Colonial Investment Trust, charges 0.365% of the fund value each year.
I have a child trust fund, what can I do?
CTFs are tax-free savings accounts available for kids born between 1 September 2002 and 2 January 2011.
Parents got up to £500 (though most were £250) when their child was born to put into the account, and again on their seventh birthday, but these payments stopped at the end of 2010.
Once money is put into a CTF, it can't be withdrawn until the child's 18th birthday. However, the money can be transferred to another CTF account.
F&C says it won't charge a fee for those who switch, and it'll give customers with less than £250 an additional £20 when they move.
If you want to close an account, F&C says you'll need to tell it in writing.
To transfer funds elsewhere, you need to sign up with the new provider and it'll get in touch with your existing account provider to arrange for the money to be moved.
Can I move funds to a junior Isa?
Only children born on or after 3 January 2011 or before September 2002 are eligible for a junior Isa. Money in a CTF can't be transferred into a junior Isa.
There have been calls for the Government to allow the two products to be merged as there are concerns CTF providers have no incentive to offer good deals.
CTFs typically have poorer interest rates on regular savings products compared with junior Isas.
Darius McDermott, from Chelsea Financial Services, says: "CTFs are a dying breed, and the cost of providing them is clearly outweighing the benefits for providers who want out.
"I am extremely disappointed in the lack of action from the Government and the frankly lame excuses for not merging the CTF with the junior ISA. A generation of children are being disadvantaged.
"I think it's time for the financial services industry to get together and put its full weight behind lobbying the Government to sort this mess out once and for all."
What F&C says
F&C says the charges are being introduced to cover the administrative costs of running the savings plans.
Marrack Tonkin, head of investment trusts at F&C, says: "Our new charging structure ensures our products remain competitive for savers with a commitment to long term investing.
"We appreciate that this charge adversely affects some customers, and we encourage them to discuss their options with us."