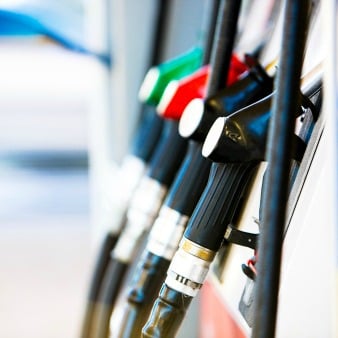 Petrol prices have soared by 5p a litre in just over a month, according to the AA.
The average UK petrol price is now 137.08p a litre, compared with 132.01p in the second week of January. It now costs £2.50 more to fill a typical 50-litre tank.
The price of diesel has also gone up, from around 140p a litre in early January to 143.96p a litre now.
The latest petrol surge marks the third time in less than 12 months that prices have gone up by 5p in little over a month, following price leaps in March and October 2012.
The AA says a weaker pound has probably contributed around 2p/litre towards the rise — as firms by oil in US dollars — but the rest is down to rising wholesale prices and market speculation.
Last month, the Office of Fair Trading (OFT) said steep rises in UK petrol prices were not due to a lack of competition in the market, but the fault of rising wholesale prices (see the Petrol market 'working well' MSE News story).
AA president Edmund King says: "The previous two petrol price surges ended with wholesale values falling off a cliff as refiners revved-up production to maximise earnings and glut the market - while drivers cut back.
"We expect the same, but the damage will have been done to family budgets, consumer spending and the Government's tax take."