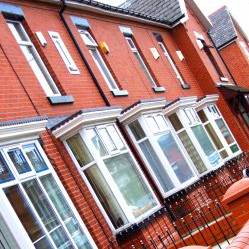 House prices have risen 0.2% month-on-month in March and are set for a "modest increase" over 2013, Halifax said today.
The second monthly increase in a row takes average prices to £163,943, showing a 1.1% increase compared with a year earlier.
On a quarterly basis, which measures underlying trends, house prices in the first three months of the year were 1.2% higher than in the final quarter of 2012, marking the fourth increase in a row.
Halifax says quarterly figures give the clearest indication of what is happening in the market as they smooth out monthly volatility.
Nationwide said last week that house prices were were flat month-on-month in March at £164,630 on average (see the House prices show annual increase MSE news story).
Experts have been reporting more activity in the housing market in recent months following the launch of the Government's Funding for Lending scheme, which has boosted mortgage availability and prompted a mortgage price war.
A Bank of England survey published earlier this week also said lenders expect to slash their rates further in the next three months as competition intensifies.
But Halifax says the tough economy is likely to dampen the market, as households continue to feel the pinch from stagnant wage growth.