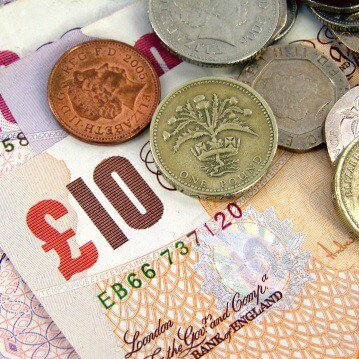 The new tax year began on Saturday, but savers who want to put their money into a new Isa should do it quickly, as some of the best buys have already been pulled.
With the start of the 2013/14 financial year comes a new Isa allowance of £11,520.
Everyone over 16 can now deposit half their allowance, a maximum of £5,760, into a cash Isa, or the whole amount into a stocks and shares account (see our full Isa guide for more).
But savers with spare money should consider putting it into a cash Isa now. Every day you don't, you lose out on the tax-free interest. Plus, some of the top paying Isas have already been pulled (see our Top Cash Isas guide for the best rates).
Santander Isas pulled
Santander closed its Direct Isa Saver Issue 1, paying a variable 2.5% AER in the small hours of this morning, less than a month after it launched. It's now offering the Direct Isa Saver Issue 2, paying a lower 2% AER.
However, if you grabbed the Direct Isa Saver Issue 1 while it was available, you won't be affected by this move. Your rate will remain at 2.5% AER for now.
Santander has also pulled a version of its Major Isa, which was fixed for two years at 2.8% AER, from sale to all customers.
But a Major Isa open only to Santander 123 customers, which is fixed for two years at 3% AER, is still available if you hold one of those accounts.
Leeds Building Society has also today withdrawn its Online Bonus ISA, paying a variable rate of 2.55% AER, including a 1.25% bonus until 30 April 2014. It had only been available since Saturday.
Top picks
You can open a new cash Isa now, even if you've opened one in previous tax years, although you can only open one each tax year to deposit new money in.
Savers can also transfer any old Isas to some new providers to get a better rate. Most accounts opened over a year ago pay pitiful returns, so a transfer is vital to maximise returns (see the Got a best buy Isa last year? Act now as rates have plummeted MSE News story).
If you're looking to open a new cash Isa now, these are our top picks below.
Easy access:
Coventry Building Society's Poppy Isa pays at least 2.6% AER until 5 April 2014, including a 0.6% bonus for a year. You can save from £1, but it doesn't allow transfers of previous years' cash.
Cheshire Building Society's* Isa Saver (Issue 3) pays 2.3% AER, including a 1.8% bonus until 31 October 2014. After this, the rate's likely to plummet, so diarise to ditch and transfer then. You must make a minimum deposit of £1,000, but you can also transfer in previous years' Isas.
Fixes:
Santander's Major Isa pays 3% AER for two years, but it's only available to its 123 customers. The minimum deposit you can make is £1 and it also allows transfers of previous year's Isas.
Halifax's* Isa Saver Fixed pays 3% AER for three years. The minimum you can save from is £500 and it also allows transfers of previous year's Isas.
* Using these links helps the site stay free to use, as they're 'affiliated links' which invisibly take you usually via affiliate linkage or commercial money sites, which then pay this site. You shouldn't notice any difference, the links don't impact the product at all and the editorial line (the things we write) is NEVER impacted by the revenue. If it isn't possible to get an affiliate link for the best product, it is still recommended and still included. The following links, Cheshire Building Society and Halifax are identical unaffiliated links provided for the sake of transparency. Click on the following link for more details on how this site's financed.