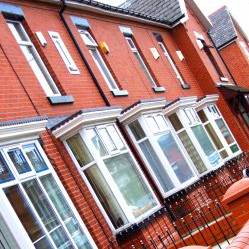 Thousands of mortgage holders with a Bank of Ireland base rate tracker will see repayments rocket today, but victims have been urged to fight back.
Key Points
Bank of Ireland mortgage hikes come into force
Some could pay £500 more each month
But victims have been urged to fight back
The bank is raising rates even though the 0.5% base rate has not changed since March 2009. It means 13,500 customers face a potentially crippling jump in costs, with some reporting they face paying £500 more each month.
While Bank of Ireland says victims are free to leave, not everyone will qualify for a new deal (see our Remortgage Guide and Cheap Mortgage Finding guide for switching tips).
The bank claims its terms and conditions allow it to increase the differential between the base rate and the rate it charges homeowners on some tracker mortgages. Not all tracker borrowers have this clause, so not all are hit.
Residential customers will today be moved to a differential of 2.49%, meaning they will pay a 2.99% rate (0.5% + 2.49%). This will rise again to a 4.49% rate (0.5% + 3.99%) on 1 October.
Meanwhile, buy-to-let customers will see rates rocket to 4.99% (0.5% + 4.49%) from today. While all rates are now uniform, they varied per customer until today.
When the announcement was first made in February, forum user smiffy said: "My rate on my residential product is jumping from 0.89% to 4.49%. That's taking the interest payment from £243 to £780.
"I can fund a £100 per month increase — I need to find over £500."
Fight back
Bank of Ireland has said anyone hit is free to move mortgage without incurring any early repayment charges. However, tightened mortgage criteria and falling house prices in some areas mean not everyone will qualify for a new home loan.
Prominent consumer lawyer Mike Dailly, of Glasgow's Govan Law Centre, urged customers to fight back in a guest comment for MoneySavingExpert.com last month (see the 'Fight Bank of Ireland's unfair mortgage hike' MSE News story).
He said the bank "has failed to give its customers evidence of any exceptional circumstances" which would justify the rise.
Customers have a right to complain to the Bank of Ireland, and if they remain unsatisfied after eight weeks, they can go to the Financial Ombudsman Service (see our Financial Rights guide for how to fight back).
However, only some with a buy-to-let mortgage can complain to the Ombudsman.
This is because buy-to-let mortgages aren't regulated, meaning the Ombudsman can't look into complaints about them, except in certain circumstances, where for example, advice was given. If you're unsure, take your complaint to the Ombudsman anyway.
Treasury Select Committee chairman Andrew Tyrie has also said he is "very concerned" by the Bank of Ireland's move.
The MP wrote to the head of the Financial Services Authority, now the Financial Conduct Authority, Martin Wheatley, asking him to investigate (see the MP calls for Bank of Ireland probe MSE News story).