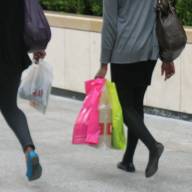 Debenhams, House of Fraser, Topshop and a host of other store card customers will have a new firm running their accounts next year, after SAV Credit bought Santander's store card business.
Customers will continue to pay bills via Santander until the second half of 2014, as the banking giant will be providing the service until then.
Users can also continue using their existing store cards, although they'll receive new cards "in time".
SAV Credit adds there are no plans to change the service or the interest rate or any fees customers pay – but there's no guarantee this won't change in future.
Store cards work and feel very much like credit cards, except that while credit cards can be used anywhere, store cards can only be used in a specific store or store group.
They often charge exorbitant interest rates that are much higher than a standard credit card. New Look, for example, charges 28.9% annual interest on its store card, This would cost £289 a year, assuming a constant £1,000 balance.
So if you've got a store card, now may be a good time to consider ditching it in favour of a cashback card, or a credit card that earns rewards or freebies (see our full list of Credit Card Cashback and Rewards guides).