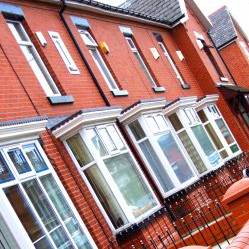 An extra 4,000 people are poised to buy new homes following the launch of the Government's Help to Buy mortgage scheme two months ago, house builders say.
The scheme allows anyone buying a new home worth up to £600,000 to put a 5% deposit down, with the Government providing up to a further 20% as a loan (see our 50 House Buying Tips and Cheap Mortgage Finding guides for more).
Figures from the Home Builders Federation (HBF) show, on average, about 500 people per week are reserving homes under the eight-week-old scheme.
Critics have however attacked the scheme, saying it risks driving house prices up through increased demand. Halifax today reported prices were up in May, though it is too early for Help to Buy to have contributed to this rise.
James Cotton, from mortgage broker London and Country, says: "The concern is that the supply won't meet with demand, which could drive up prices.
"The 4,000 figure seems like a healthy number, and first-time buyers are key to the market so it's good to gain momentum and improve confidence in the market."
The HBF says while there has been a significant increase in demand, the industry is confident it will be able to increase the supply of new homes.
Help to Buy will be extended in January, with lenders encouraged to give mortgages to those with smaller deposits. The Government will guarantee lenders' losses if buyers don't repay the loans (see the Help to buy MSE News story).
House prices continue to rise
Meanwhile house prices recorded their largest annual increase for more than two years in May, Halifax reported today.
Prices rose by 2.6% year-on-year to £166,898, on average, marking the biggest annual uplift since September 2010.
On a month-on-month basis, prices increased by 0.4%, which was smaller than the previous month but the fourth month in a row of rises.
Nationwide reported last week that month-on-month house prices also edged up by 0.4% in May to reach £167,912 on average (see the House prices continue to rise, says Nationwide MSE News story).
The number of mortgages on the market has increased sharply since the Government launched its Funding for Lending scheme last August, which gives lenders access to cheap finance to help borrowers.
Lenders have also been offering some of their lowest ever mortgage rates.
Additional reporting by the Press Association.