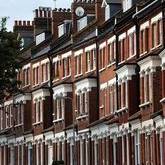 Rents across England and Wales stalled in June for the first time in at least six years as more people decided to buy their own homes, a lettings network says.

Private sector rents held steady month-on-month at £737 a month, marking the first time there has been no upswing for the month of June since LSL Property Services' records began in 2008. (See our 50 Renting Tips for advice and help if you're renting.)

LSL, which owns chains Your Move and Reeds Rains, says rents usually rise by about 0.8% between May and June each year. It puts the pause down to a surge in first-time buyers leaving the sector and easing the strain on the rental market.

The rental sector has been under pressure amid high demand from "trapped" renters as many people have struggled to get mortgages since the financial downturn.

The study follows a report by the Council of Mortgage Lenders last week, which showed that first-time buyer numbers have reached their highest levels for five-and-a-half years.

Regional variations

The uplift in first-time buyers follows the launch of several Government schemes to kickstart the housing market and make it easier for people to take out a home loan.

Typical rents across England and Wales are now 2.6% higher than they were a year ago, below Retail Prices Index inflation, which rose to 3.3% last month.

The picture varies by region, though. The East Midlands saw the biggest rise in June at 0.7%, pushing typical rents to £558 per month.

Rents in London rose by just £1 a month to reach £1,114 on average, although this figure still represents a 6.4% increase compared with a year ago.

Tenants in Wales saw the biggest month-on-month fall in typical rents, with an £11-a-month drop putting them at around £551.

David Newnes, director of LSL Property Services, says: "With better access to finance in the first half of this year, the immediate picture has become brighter for tens of thousands of first-time buyers."

But Newnes adds he expects average rents to at least match inflation in the coming years, due to continued strong demand in the rental sector.