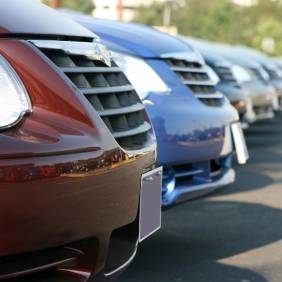 Car insurance premiums are too high and should be cut through a number of "far-reaching reforms", the competition watchdog says.
The Competition Commission has today released its provisional findings from an investigation into the industry (see the Car insurance competition probe MSE News story). In particular, it believes the way replacement cars and repairs are arranged between insurance companies is driving up bills.
Insurers of at-fault drivers appear to have little control over the bills they pay for replacement cars and providing repairs, as these services are arranged by the insurer of the driver who wasn't at fault (see our Cheap Car Insurance guide for tips on getting the best deal).
Having to foot these bills in turn results in higher motor insurance premiums for all drivers, because there aren't sufficient incentives for insurers to keep these costs down.
The commission is also concerned that too many repairs are not completed to the required standard following accidents, while the way add-on insurance products are sold makes it hard for customers to find the best-value products.
It adds that clauses between price comparison websites and insurers requiring the same price to be offered across all comparison websites reduces competition and leads to higher premiums.
What is the Commission proposing?
Competition Commission deputy chairman Alasdair Smith, who is in charge of the investigation, says it is now considering possible measures to cut costs. It says it could:
Make a driver's own insurer responsible for providing a replacement vehicle, or give at-fault insurers a greater opportunity to take control over managing claims.
Introduce caps on the cost of providing a replacement vehicle and on repair costs, as well as compulsory checks on the quality of repairs.
Ensure better and more comprehensive information is available for customers when comparing insurance add-ons, both on price comparison websites and on insurers' own websites.
Banning clauses between insurers and price comparison websites, which require the product to be sold at the same price across the market.
Improving claimants' understanding of their legal entitlements in the event of an accident.
The commission will publish a final decision by the end of September 2014.
Cut insurance costs now
MoneySavingExpert.com's insurance expert, Leigh Jackson, says: "Car insurance premiums, while falling recently, are still incredibly high, and the current claims process has increased profits for vehicle repair and replacement firms and left drivers to foot the bill.
"But drivers shouldn't wait for the Competition Commission to publish its final findings before taking action.
"To cut costs, motorists should carefully compare prices across comparison sites and directly from insurers for the best deals, and ensure they understand the value and price of any add-on products.
"If you're about to renew, make sure you haggle with your insurer – auto-renewal can deny you big savings, so challenge your provider to reduce your rates."
More tips for cutting costs include:
Step 1: Combine comparison sites for the cheapest quotes. Not all comparison sites are equal, they look at different insurers, so combine as many as you've time for, such as MoneySupermarket*, Gocompare*, Google* and Compare The Market*. Then check the big sites they miss, including Aviva* and Direct Line*.


Step 2: Know the tricks of the trade. Choosing the right policy type can slash costs.
- Add a second driver. Putting a more experienced driver with a good history on your policy, even if they won't often drive your car, can slice costs down enormously.
- 2+ cars in the home? Comparisons only search one car, so miss multi-discounts, which can be big savers. So manually check Admiral MultiCar*, plus Churchill*, Direct Line* and Privilege*.
- Don't pimp your ride. Tempted by tinted windows? Your car may look better but your bank balance won't. Changes, barring for security, hike the cost. If you've done it, tell your insurer about any modifications or it can invalidate policies.
- Don't assume third party's cheapest. Picking fully comprehensive makes some insurers consider you a lower risk. Check both.


Step 3: Will a black box cut your price? If you can't get a cheap standard price, consider getting a telematics 'black box' tracker fitted to your car so you pay based on your performance behind the wheel.
Our Cheap Car Insurance and Cheap Young Persons' Car Insurance guides have more tips on getting a good deal.
Additional reporting by the Press Association.
* Using these links helps the site stay free to use, as they're 'affiliated links' which invisibly take you usually via affiliate linkage or commercial money sites, which then pay this site. You shouldn't notice any difference, the links don't impact the product at all and the editorial line (the things we write) is NEVER impacted by the revenue. If it isn't possible to get an affiliate link for the best product, it is still recommended and still included. The following links, Admiral MultiCar, Aviva, Churchill, Compare The Market, Direct Line, Gocompare, Google, MoneySupermarket and Privilege are identical unaffiliated links provided for the sake of transparency. Click on the following link for more details on how this site's financed.