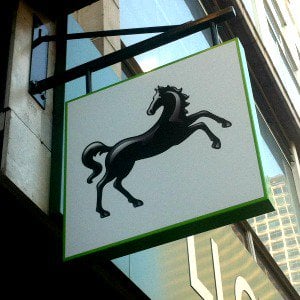 Lloyds Banking Group has set aside another £1.8 billion to deal with claims for mis-sold payment protection insurance (PPI), meaning the bill for its part in the scandal could top £10 billion.
It says its bill has grown as more successful complaints have been made. (Think you've been affected? See our Reclaim PPI for Free guide.)
It takes Lloyds' total PPI bill to date to £9.825 billion. The bill for all banks is now close to £20 billion, according to the Financial Conduct Authority.
As well as Lloyds, the group also includes Halifax, TSB and Bank of Scotland.
Last week, Royal Bank of Scotland set aside more than £465 million, taking its total for PPI claims to £3.1 billion.
Banks sold PPI to customers to protect loan repayments if they were ill or unemployed, but in many cases the policies did not pay out or were not needed in the first place.
Despite the increasing PPI bill, Lloyds' says its full-year profits will be better than expected at £6.2 billion.
The bank also revealed it expects to resume "modest" dividend payments to shareholders in the second half of this year, although this will need to be approved by the Prudential Regulation Authority.
Lloyds has not paid any dividends to shareholders since 2008.