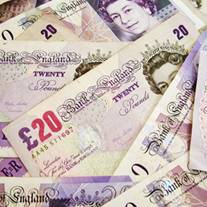 If you're an HSBC current account holder, you can now get up to 1.6% AER interest on your savings with the bank's new Isa – but it's not a market-leading deal.
At the start of each new tax year, savers get an allowance they can invest in a cash Isa where the interest is tax-free. The allowance changes each year in line with inflation.
For the current 2013/14 tax year, the most cash an Isa holder can deposit is £5,760 (for more info, see our Cash Isas guide).
Usually, the top Isa rates are only offered to new applicants. But current account holders who open HSBC's new Loyalty Cash Isa are guaranteed to get the highest rates the banking giant offers.
HSBC says it'll write to eligible customers inviting them to open a Loyalty Isa, adding they can transfer in previous years' Isas. This applies even if the Isa funds are already held with HSBC – a rare move from providers.
How much does HSBC's Loyalty Isa pay?
The Loyalty Isa pays between 1.4% and 1.6% AER to current account, advance account or premier account holders for 12 months.
The interest rate you get depends on which account you have. Current account holders will get 1.4%, Advance account holders 1.5% and Premier customers 1.6%.
To keep the rate, you must deposit a minimum of £1 into the account each year, up to the maximum ISA allowance, which is currently £5,760, rising to £5,940 from April.
If you fail to deposit further funds each year, the rate drops to 0.5% AER. HSBC will write to customers every six months to remind them to deposit funds.
HSBC says it's removing bonuses from all savings accounts, following feedback from its customers.
Is the deal any good?
MoneySavingExpert.com creator, Martin Lewis says: "You can only get this Isa if you've got a current account with HSBC, and its current accounts are not market-leading.
"I don't object to the product, the idea of offering some form of consistent rate guarantee is a nice one.
"However, the new rate is between 1.4% and 1.6% and the best Isa on the market that doesn't have a bonus rate is the Co-op at 1.75% AER – so it's not market-leading at launch.
"All HSBC is promising is that existing customers who've got a bank account, if they top up their Isa, won't get a lower rate than new customers – but that's not the same as them getting a good rate. The catch is that if you forget to put money in each year, your rate is going to drop – so you have to be active."
As Martin says, the Loyalty Cash Isa isn't a bad option for existing HSBC current account holders. But in order to keep the rate, you have to remember to jump through an extra hoop of depositing cash at least every year.
In comparison, Co-op's Select Access Cash Isa is open to all, pays 1.75% AER and allows transfers in of previous years Isas. However like HSBC's Loyalty Isa, the rate is variable so it can drop at any time.
It's vital you keep on top of your savings to avoid this, ditching and transferring when rates drop.