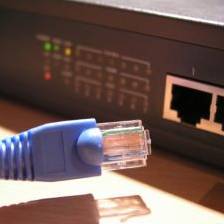 A new broadband service has launched this week that doesn't require a landline.
Internet provider UK Broadband says its new service, Relish, will provide "fibre-fast" average internet speeds of 30Mb without the need for a landline. (See our Cheap Broadband guide for the best buys.)
The service consists of several different products that include a traditional router, but which only needs to be plugged into a power source before it can be used to access the internet.
This eliminates the need for a landline and also means the system can be unplugged and moved at any point.
But it's currently only available in central London, in an area from "Tower Bridge to Hyde Park, Mayfair to Marylebone, Shoreditch to Southwark". Relish says it plans to increase coverage across the capital and the rest of the UK.
Relish also includes a mobile service, where users carry a small device called a "pocket hub", which gives 4G access to the Relish network when carried around London. Outside the capital, it runs on 3G, provided by Three.
According to a report by the Centre for Economics and Business Research (Cebr) that was announced alongside the Relish products, more than £150 million is lost in what the firm calls "landline tax" by households across London, with 47% of residents in central London saying they would prefer to not have a landline as part of their broadband deal.
How much does it cost?
Unlimited home broadband: You can either pay £20/month to sign up to a year's contract and get the router for free, or if you don't want to be tied to a contract, you can opt for a £20/month monthly rolling contract and pay £50 upfront for the router.


Unlimited home broadband and mobile broadband: Here, you can get one of the following three 12 month packages which all include unlimited home broadband: 1) 1GB mobile broadband for £25 upfront and £25/month. 2) 5GB mobile broadband for £15 upfront and £35/month. 3) 20GB mobile broadband for £50/month and no upfront charge.
How does Relish compare to broadband with line rental deals?
Relish is a new player in the market and as such, existing broadband and line rental deals still cut its costs by quite a way.
You can currently get broadband and line rental for the equivalent of £13/month, for example, if you pay for line rental upfront. Although if you don't already have a phone line, you'll have to pay £60 to have one installed with this particular deal. See our Cheap Broadband guide for the best buys.
It's also very limiting as only those living in central London can get it, and it doesn't include inclusive calls from a landline, which many broadband and line rental deals do.
But some may find it a real boon not having to have a landline installed, and as the service offers next day delivery, you can be up and running quickly.
Additional reporting by the Press Association.