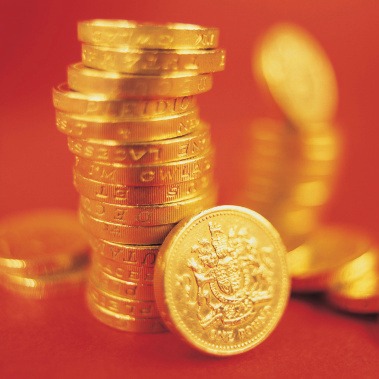 The Church of England has released a rap song featuring MoneySavingExpert.com creator Martin Lewis which warns of the dangers of taking out payday loans. It comes as a regulator criticises the industry for lacking competition.
The song, We Need a Union on the Streets, tells the stories of young people who get into debt because of payday loans with high interest rates (see our Payday Loans guide for safer and cheaper alternatives).
It highlights credit unions – non-profit savings and loans co-operatives – as a better way to borrow. Last July, Archbishop of Canterbury Justin Welby told payday lender Wonga that the Church of England wanted to "compete" it out of existence.
Martin Lewis, who has campaigned for tougher regulation of the industry and is calling for curbs on advertising payday loans on kids' TV, says: "The payday loan industry is relatively new, and has used powerful marketing to build its business and groom young people into thinking it's normal.

"It isn't normal, it's an extremely expensive way to borrow that most should avoid. We've all heard the cases of those who just wanted a couple of hundred quid but quickly owe many times that.

"Yet that still doesn't do the job, the ease of access and ability to just press a button and get cash is so powerful, we need to shout, or in this case even sing, from the rooftops about the dangers of this type of borrowing, to try and counter the message".
You can hear and download the full song on the Church of England's website. Or watch it here:
The lyrics include the lines: "Payday loans gone wrong are a horrendous thing. We hear about people who've borrowed £100, £200 and owe a £1,000 less than year later
"It explodes, it's all about compound interest. That you pay interest on the interest on the interest. What we need is a union, we need a union on the streets."
Payday loan market 'lacks competition'
Meanwhile, the Competition and Markets Authority (CMA), which is investigating the industry, has published its provisional findings and what it plans to do next.
It says the three largest payday lenders in the sector – CashEuroNet, Dollar and Wonga – account for around 70% of total revenues, and the CMA says the lack of competition on price means borrowers may be paying too much for their loans.
The average customer takes out around six payday loans a year, and the absence of competition could be adding £5 to £10 to the cost of a typical £260 loan taken out for just three weeks.

The CMA's proposals to increase competition include:
Establishing an independent price comparison website.
Forcing lenders to give statements to borrowers showing the long-term cost of their loan.
Making it easier for customers to search for credit without affecting their credit score.
Requiring lenders to provide "real time" information to credit reference agencies, so it is easier to spot if customers may be getting into trouble.
Forcing lead generators – middlemen which sell customer applications to the highest bidder – to make it clear to consumers they are not providing the loan.
The proposed measures, which will now be consulted on, will work alongside an overhaul of the £2.8 billion market which is being undertaken by the Financial Conduct Authority (see the Payday lenders must comply with new rules MSE News story).
A decision is expected later this summer.
Additional reporting by the Press Association.