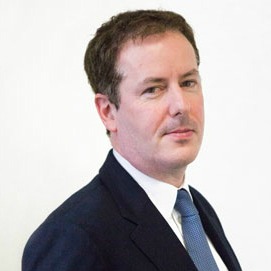 Ofgem research published this week shows both wholesale gas and electricity prices are at their lowest since 2010 (see the Explain your prices, Ofgem tells energy giants MSE News story for more). The energy regulator's chief executive, Dermot Nolan, explains why providers need to be more transparent about their prices.
Energy is an essential. Consumers have the right to buy it at a fair and competitive price. But because of the way the companies have behaved in the past, consumers don't trust them. Many consumers don't believe the price they're paying is fair.
Energy companies tell us they want to rebuild trust and that the energy market is competitive. If this is true, they need to put their words into action. One of the most important things they can do is to be clear on their prices.
Our analysis shows that the wholesale cost of both gas and electricity – which makes up the bulk of your energy bill – has fallen to its lowest level since 2010. But bills have remained high and suppliers have kept quiet about the reasons for this. This is unacceptable.
Suppliers keep telling us they think the market is competitive. If it is, the threat of losing customers would encourage suppliers to pass on the reductions in wholesale costs as price cuts. This isn't happening. And the big six suppliers need to clearly explain to customers why.
If they fail to either provide clear evidence of why this is the case or take action to pass on savings, it will be further evidence that competition is not working as well as it should be.
Further investigation
We, alongside the Competition and Markets Authority (CMA) and Office of Fair Trading, believe that there has not been effective competition in recent years. The failure to pass on savings to consumers is one of the reasons we have proposed a referral of the energy market to the CMA for investigation.
This referral would work with our major reforms, which make the energy market safe for consumers to shop around in. We've worked to simplify choices, forcing suppliers to show on your bill what your cheapest tariff is and banning automatic rollovers onto expensive tariffs.
So, if any of the big six fail to give a convincing reason, there are several independent suppliers that have already cut their prices, and consumers can vote with their feet and switch over.
We've established consumer protections and ways to make it easier and safer for people to shop around. This is one of the many ways we've started the clean-up of the energy industry. It is now time for suppliers to take up the baton and start being clearer about their prices, and deliver a better service to their customers.
There is impartial and independent advice on getting a better deal on your energy as part of Ofgem's Be an Energy Shopper campaign.
Views do not necessarily reflect those of MoneySavingExpert.com.