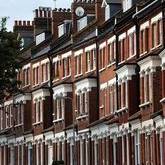 Thousands of West Bromwich mortgage customers are due a share of £2 million after the building society admitted it had charged too much interest on some accounts nearly a decade ago.
West Brom has written to 7,669 borrowers who paid off their mortgages early – typically with a lump sum or by remortgaging – to tell them they'll receive a refund of what they overpaid, plus 8% interest. (See our Mortgages & Homes section.)
The blunder mostly affects those who took out mortgages directly from it between 2004 and 2007, though some people may have taken out a mortgage through the society's lending division, West Bromwich Mortgage Company, before 2004.
West Brom's mortgage terms say the customers should only have been charged interest until the day they paid their mortgage off. But some were charged interest until the end of that month instead.
The blunder was discovered after a routine enquiry from a customer. West Brom has told the Financial Conduct Authority, and the regulator has decided not to take any further action.
See our Q&A below for how to get your money back.
How do I know if I'm affected?
West Brom has written to all affected customers to tell them they're due a refund.
If you think you've overpaid but you haven't received a letter, contact West Brom.
How much will I be refunded?
You'll receive a refund of what you overpaid. You'll also be paid a flat 8% interest for each year you were owed the money, which applies from the start of the month in which you redeemed your mortgage up until Monday 30 June.
West Brom says the majority of customers will receive between £100 and £500. But some will receive just a few pennies, while the largest refund is expected to be around £3,000.
How do I get the refund?
West Brom will pay the refund and interest owed straight into the bank account that was used to make the original mortgage payments.
If you've changed bank account since then, contact West Brom to let it know your new details. It says you'll get the refund within two weeks of you receiving the letter.
I'm a current borrower, am I affected?
West Brom says you won't be affected by this error when you come to redeem your mortgage.
West Brom 'sincerely apologises'
West Brom chief executive Jonathan Westhoff says: "As a building society, we always act in the interests of our customers and their needs and rights are of paramount importance to us.
"Overcharges have stemmed from a historical error originating some 10 years ago, which we uncovered while investigating a recent service enquiry.

"We sincerely apologise to those people who have been charged incorrectly and are responding swiftly to restore them to their original position."