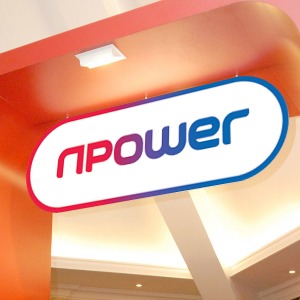 Npower has been told by Ofgem it must meet strict targets to fix billing problems and to improve its complaints procedure or face a curb on sales, after it sent ex-customers huge bills months and in some cases over a year after they'd left the firm.
The's regulator's move comes after Npower agreed earlier this month to some of MoneySavingExpert.com's calls to wipe ex-customers' bills. The energy giant sent former users huge demands for cash months after they'd left the firm, shocking ex-customers who hadn't budgeted for the expenditure.
Existing Npower customers also reported bills arriving late (see the Npower agrees to some of MoneySavingExpert.com's calls to wipe ex-customers' bills MSE News story).
The energy regulator says it's been aware of Npower's billing and complaints problems for some time and has been monitoring the firm since December. At the time, Ofgem set out a recovery plan to ensure Npower improved, but it now says it hasn't seen enough progress and has launched a formal investigation.
Ofgem says Npower has about 400,000 invoices outstanding, affecting about 280,000 customers. Npower also has a backlog of 34,000 complaints which it hasn't been able to resolve within 24 hours. The firm says it's bringing in internal measures to reduce the total significantly by the end of the year.

Npower says the issues stem from switching to a new computer system, which meant a number of bills and statements didn't go out when they should have done.
'Ofgem is taking up the cudgels'
MoneySavingExpert.com creator Martin Lewis says: "We've already won some concessions from Npower over abominable billing practices but this is nowhere near enough, so it is with relief we hear that Ofgem is taking up the cudgels to get this company in line.
"Npower is riding fast and loose with its customers' money. It seems that many people feel the only thing you can trust from Npower is that you can't trust its bills.
"All we can do is urge anyone with an outstanding bill when they thought their account was closed is to call up and kick up a firm, but polite fuss, as Npower's behaviour simply isn't fair. If this doesn't work, take your complaint to the Ombudsman Services."
What is Ofgem forcing Npower to do?
Ofgem has set Npower the following targets:
Npower must reduce its its backlog of 400,000 outstanding invoices to 350,000 by the end of June, and to 100,000 by the end of August. If it doesn't meet these targets, it must suspend all telesales calls to attract new customers, and it will also be banned from selling additional fuel to single fuel customers.
Npower must also publish monthly complaints figures. They should include the total number of complaints received, the number of complaints which haven't been resolved after the first day and the number of complaints the Ombudsman Services receives about it. Npower also has to publish any changes it implements that have been recommended by the Ombudsman Services.
It must significantly reduce the number of complaints it hasn't resolved in 24 hours by the end of the year.
Npower says it's brought in an additional 650 people since December to help resolve customer service issues. It also plans to invest £20m this year to fully resolve the issues.
Sarah Harrison, Ofgem's senior partner in charge of enforcement, says: "Npower customers have suffered service failures for too long. That's why Ofgem has secured binding commitments from Npower to reduce its bill backlog or face curbs on sales, alongside launching a wider investigation under Ofgem's new Standards of Conduct.
"Ofgem has been monitoring Npower's service closely and we have been increasingly concerned about the slow progress in tackling failings. Npower's recovery plan has not delivered as far and fast as is necessary. Our analysis of complaints data also raises some serious concerns which will be thoroughly examined in our investigation."
I've received a bill for energy used over a year ago. Do I have to pay it?
As part of the energy industry's Backbilling Code, Npower can't charge customers for bills going back more than 12 months where the fault lies with the company. So if you receive a bill from Npower for energy used more than a year ago that's been delayed due to the firm's billing problems, you don't have to pay it.
If you've already paid, you can get a refund. But you'll need to contact Npower to ask for one.
I've received a bill for energy used less than a year ago. Do I have to pay it?
Following discussions with MoneySavingExpert.com creator Martin Lewis over what would be an acceptable solution, Npower said last month it would be much more lenient with both former and existing customers.
See our MSE News story for a full breakdown of what Npower has said it will do to help customers.
The firm has also promised that customers will not lose out financially as a direct result of its issues. It's also offering extended repayment periods for anyone who has been affected by payment problems caused directly by its billing system problems, and has written to customers who might benefit from these longer payment terms.
What does Npower say?

Npower chief executive Paul Massara says: "We are committed to getting things right for our customers but recognise that despite the progress we have made, our current billing standards have fallen short of where everyone wants them to be.

"We are happy to provide the assurances agreed with Ofgem, with whom we share the same objective of getting our customer service to where it needs to be.
"We will cooperate with Ofgem on the investigation they have announced. We are confident that the measures we are already taking and the additional resource announced today will bring our customer service back to normal levels of performance by the end of August.

"If we have not met this late bill target by then, we will suspend all outbound telesales activity to new customers and not sell additional fuels to existing single fuel customers until we do.
"I want to reiterate again that our customers should not lose out financially as a direct result of our billing system problems and that if customers are worried about a high bill we'll work with them to reach a suitable payment plan."