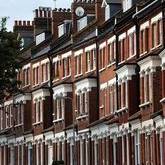 The Bank of England will be given greater powers to restrict mortgage loans in plans set out by Chancellor George Osborne to fix Britain's housing market.
During his annual Mansion House speech in London last night, Osborne outlined how the Bank Of England's Financial Policy Committee (FPC) will be able to limit mortgage loans based on borrowers' incomes or the value of their home from May 2015. (See the MSE Mortgages and Homes section for more information on buying a property.)
Osborne said: "I want to make sure that the Bank of England has all the weapons it needs to guard against risks in the housing market.
"I want to protect those who own homes, protect those who aspire to own a home, and protect the millions who suffer when boom turns to bust.
"So today, I am giving the Bank new powers over mortgages including over the size of mortgage loans as a share of family incomes or the value of the house.
"In other words, if the Bank of England thinks some borrowers are being offered excessive amounts of debt, they can limit the proportion of high loan to income mortgages each bank can lend, or even ban all new lending above a specific loan to income ratio.
"And if they really think a dangerous housing bubble is developing, they will be able to impose similar caps on loan to value ratios – as they do in places like Hong Kong."
The FPC can already recommend caps on mortgage loan-to-value (LTV) and loan-to-income (LTI) ratios to regulators.
'Targeted' measures on mortgages
Last week, the International Monetary Fund called for the UK to take "targeted and timely" measures to clamp down on risky mortgages.
State-backed lenders Royal Bank of Scotland and Lloyds Banking Group have already taken action to scale back high loan-to-income lending.
Osborne's speech also saw him announce proposals, which are likely to prove controversial, for an "urban planning revolution" that would see councils forced to pre-approve brownfield sites for up to 200,000 new homes to be built.
Under the plan, 90% of suitable land is expected to be covered by 2020 using "local development orders" (LDOs) and a £5 million fund will be set up to help local authorities create the first sites with LDOs.
Interest rates could be set to rise
In his first Mansion House speech since becoming Bank of England governor, Mark Carney warned that interest rates could rise from their historic low of 0.5% sooner than expected.
Analysts had previously been expecting the first hike in spring next year.
He said that any rises would be "gradual and limited" and that while it would be wrong to start now, this was "coming nearer" and "it could happen sooner than markets currently expect".
The remarks are likely to intensify some economists' predictions that a hike could take place as early as this year – and are in contrast with comments made last month when the governor appeared to dampen speculation about an early rise.