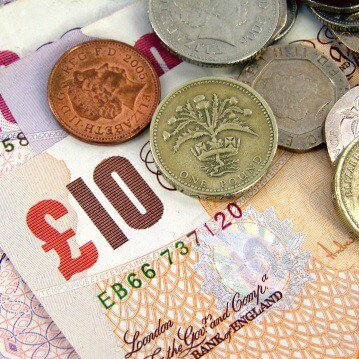 Lloyds Banking Group has set aside an extra £600 million to cover payment protection insurance mis-selling claims - taking its total PPI bill to over £10 billion.
Santander is also setting aside another £65 million, giving it a total bill of £816 million so far.
Lloyds says it's put aside more money due to "higher than forecast PPI complaints" and a "slower decline than previously expected" (see our PPI Reclaiming guide to find out how to do it yourself for free).
But it's seen a fall in the number of complaints in the first six months of 2014 – approximately 30% less compared to the same time last year.
How much have the banks paid out?
The two banks' figures came as the Financial Conduct Authority published its latest statistics for PPI refunds.
It says £407.4m was paid out in May by the 24 firms that made up the majority of complaints.
The FCA says the total sum paid out since January 2011 is now £15.5 billion.
As this figure doesn't take into account cash set aside by banks that hasn't yet been paid out, or payouts made over the past few months, the overall PPI bill will end up being much bigger.
How much is PPI costing each bank?
MoneySavingExpert.com asked the big six banks how much they have set aside in total for PPI claims, and how much they have paid out so far. Here are the responses. The figures also include the administrative costs associated with PPI.
Barclays: Yesterday it announced it had set aside a further £900 million. Total PPI bill: £4.85 billion.
HSBC: In the first three months of 2014, HSBC set aside an additional £50 million. Total PPI bill: £2.1 billion.
Lloyds: It announced an additional provision of £600 million today, and has paid out £8.1 billion to date. Total bill: £10.4 billion.
Nationwide: It's set aside £181 million to cover all PPI claims, but won't tell us its total payout as it "never publishes these figures".
RBS (including NatWest): Last week, RBS announced plans to set aside an extra £150 million, which it is due to confirm on Friday. Total PPI bill: £3.25 billion.
Santander: Santander set aside £751 million in June 2011, and has paid out £612 million of that. It added an extra £65 million today. Total PPI bill: £816 million.
Total bill for all of the big banks, assuming RBS confirms its figures on Friday: £21.622 billion.
'Staggering' sum
Guy Anker, MoneySavingExpert.com's managing editor, says: "As if the mis-selling scandal wasn't big enough this latest, huge increase in provision takes the big banks' total to £21.6 billion.
"It's a staggering amount of money and shows the enormous nature of the systemic mis-selling scandal that has polluted the banking industry.
"It's vital anyone who thinks they've been mis-sold PPI gets in a claim to get their money back.
"And while you're at it, don't fall into the trap of paying a typical 30% of your payout to a claims company when you can do it easily, and for free, yourself."
The latest figures from Lloyds were published in its 2014 half-year results released today. The bank reported a pre-tax profit of £863 million.