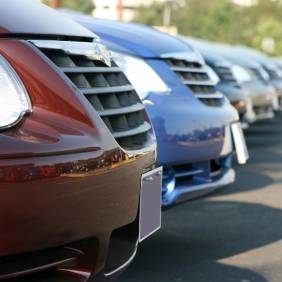 New rules should be brought in to help customers renewing their car and home insurance policies get a better deal, the Association of British Insurers (ABI) has told the regulator.
In a letter written to the Financial Conduct Authority (FCA), the ABI – a body representing UK insurance providers – urges it to ensure car and home insurance renewal documents include the previous year's premium allowing policyholders to see exactly how much their insurance has increased by.
In addition, the ABI wants all renewal documents to include any introductory discounts policyholders received when they first bought their policies but no longer apply now they are renewing. (See our Cheap Car Insurance and Cheap Home Insurance guides to get the best deals.)
According to ABI research, 89% of policyholders said they would find it useful to have their previous year's price printed on their insurance renewal document.
Huw Evans, deputy director general of the ABI says: "Insurers want to make renewing your insurance policy easier and clearer to understand by reminding you of last year's premium and flagging up introductory discounts.
"Most of us have home or car insurance and it is important we have the information we need when it comes to renewal. Our proposal, if adopted by the FCA across the market, would significantly improve transparency for millions of customers. We look forward to discussing it in detail with the FCA."
The FCA says it will continue to work with the industry on the subject of insurance renewals, but adds that in the meantime it would encourage firms to develop solutions that will benefit consumers.
An FCA spokeswoman says: "We welcome the ABI's contribution to the debate on helping consumers make better decisions at renewal time. We already have various pieces of work underway in this area and will continue to work with the industry as this develops.
"We will report back on our work in 2015 but we would encourage firms to develop innovative solutions that will benefit consumers in the meantime."
When might the ABIs' suggestions take effect?
The ABI says it will discuss its proposals with the regulator but expects any changes to take at least 18 months to implement.
Why are the proposals limited to home and car insurance?
According to the ABI, the proposals focus on the car and home insurance market as they are the most widely sold policies that are renewed annually. It says there are no plans at present to extend its calls to pet or travel insurance policies.
Which companies will the potential changes apply to?
The ABI hopes its proposals will apply across the market to any firms selling home and car insurance cover; including banks, insurers and brokers.