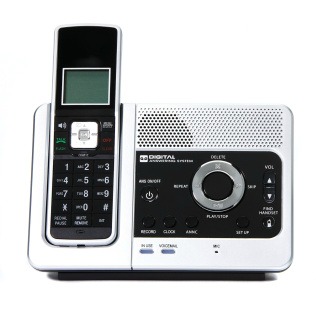 Many Plusnet customers will be hit with price rises, including line rental increases, from 23 September. If you're affected, you can leave the firm without penalty.
The home phone and broadband provider has been notifying customers who signed up before June of hikes on its line rental, home phone packages and certain call costs.
It won't tell us how many customers are affected, but it says as the increases will be a change to customers' terms and conditions, they can leave penalty-free.
To do this, you need to tell Plusnet within 30 days of it telling you about the price rises. Plusnet will then cancel your service within 14 days. See our Cheap Broadband and Cheap Home Phones guides to see if you can switch and save by moving elsewhere.
Plusnet last increased its line rental prices in October 2013.
What prices are changing?
The following prices will increase from 23 September for customers who joined Plusnet before June:
Line rental: £15.99/month, up from £14.99/month for some; and £15.95/month, up from £14.50/month, for others. The two price tiers are based on when customers joined Plusnet. The more expensive version also includes free evening and weekend calls as standard. The cheaper version only includes free weekend calls unless you have fibre broadband, where you get free evening and weekend calls.
Line Rental Saver: Here, you pay for 12 months upfront to reduce the overall cost. Once the year's up, you'll pay £155.88, equivalent to £12.99/month. This is up from £131.88/year, equivalent to £10.99/month.
Evenings & Weekends call package: £2.00/month, up from £1.50/month.
Anytime calls package: £5.00/month, up from £4.50/month.
Anytime International 300 calls package: £7.00/month, up from £6.50/month.
Mobile Minutes add-on package: £2.00/month, up from £1.50/month.
Call set-up fee: 15p, up from 13.87p.
Call rate: 9.58p/minute, up from 8.41p/minute.
International call rates: International call rates will also be changing. See Plusnet's website for details of these. Customers on its Anytime packages that joined before June will get a 25% discount on international calls.
Broadband package prices are not changing.
Customers who joined Plusnet after June are already paying the new prices detailed above.
Under regulator Ofcom's rules, anyone who took out a mobile, landline or broadband pay-monthly contract after 23 January 2014 can leave penalty-free if a provider ups prices mid-term, and hadn't warned you about the rise when you took out the contract.
But Plusnet says all customers affected by its price rise can leave penalty-free.
Why is Plusnet upping prices?
A spokeswoman for Plusnet says: "Whilst we appreciate that nobody likes a price increase, we have made this decision to both maintain and improve our overall service to customers.
"In the last year, we have opened a new service centre in Leeds and invested heavily in our phone systems and broadband network.

"Our broadband pricing is not affected and Plusnet offers the best price it has ever offered for unlimited and fibre broadband."