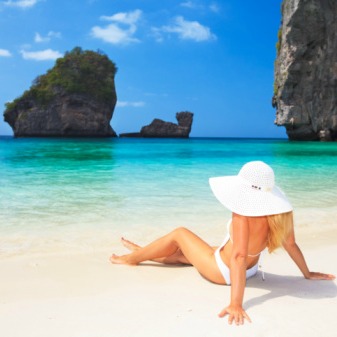 The Financial Ombudsman Service has urged travel insurers to act fairly when considering claims where holidaymakers have been drinking.
Most travel insurance policies contain exclusions allowing insurers to reject claims where the policyholder was drinking excessively (see our Cheap Travel Insurance guide to get the best deal).
But the Financial Ombudsman Service – an independent body which handles disputes between financial firms and customers – says these terms are sometimes used as a means to unfairly refuse payouts.
It says some insurers have jumped to conclusions about what has happened – for example, because of someone's age or the particular resort they were in.
In addition, policy terms and conditions often don't clearly explain what would and wouldn't be considered as 'excessive intake' or 'abuse of alcohol', or they've been unfairly applied to reject a claim when medical evidence shows a claimant only had one or two drinks.
The Ombudsman said: "We're often asked to step in when an insurer is insisting that someone had been drinking alcohol before having an accident – and is refusing to pay out as a result. The majority of travel insurance policies exclude cover for events that happen after excessive alcohol consumption – but that doesn't mean holidaymakers will only be covered if they don't drink at all."
'Not enough evidence'
Complaints recently upheld by the Ombudsman include the case of a holidaymaker who broke his leg falling down some stairs in a bar and suffered a blot clot, which required emergency surgery.
The insurer refused to pay out because the doctor treating the patient said he "smelled of alcohol" and the insurer said it had a witness account from the bar manager, who said that the claimant had bought numerous shots, glasses of wine and beers before he'd fallen.
But the Ombudsman said the bar manager's statement only said the holidaymaker had bought a number of drinks – there was no mention of how much he'd personally drunk. When asked, the claimant also said he'd only had two drinks and the rest were for his friends. He added that a drink had been spilt on him, which is why he smelt of alcohol.
The Ombudsman ruled that there was not enough evidence to reject the claim and ordered the insurer to pay up.
Are insurers more likely to allow claims when people have an accident after drinking then?
Not necessarily. The Ombudsman is calling for more fairness and clarity around terms and conditions in travel insurance policies. Insurance companies are still within their rights to refuse claims where there has been excessive drinking if this is laid out in their terms and conditions.
If you are planning to drink while abroad, take care and limit the valuables you carry with you because if you lose them while under the influence, your claim may be refused.

What if I think my claim has been unfairly rejected?
If you think your claim has been unfairly rejected by your insurer because you'd had a drink, check your terms and conditions carefully, and if you think they haven't been applied fairly, complain to your provider.
If that doesn't work, take your case to the Ombudsman. It will be able to look at your claim and if it agrees, can force the insurer to pay out.