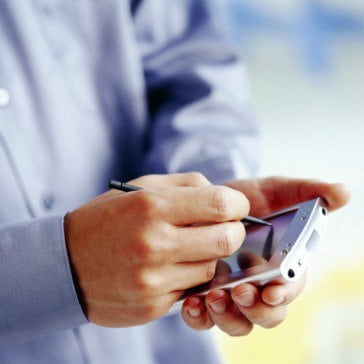 Thousands of Three Mobile customers who are out-of-contract will be moved off their current deal to a "similar" plan next year as the provider phases out old tariffs – but whether you're a winner or a loser depends on your current package.
Phone contracts usually last between 12 and 24 months. But when these come to an end, if you don't switch elsewhere, your existing plan often continues on an out-of-contract basis.
Three Mobile customers should, from today, start receiving letters letting them know that as they're on an old tariff which is no longer offered to new users, and as they're outside of their minimum contract period, they'll be switched to a new plan from 5 January 2015. The letters follow text messages sent to some customers last week saying "we need to speak to you about changes to your plan".
The mobile provider says customers have been given 60 days' notice before they're "migrated to new plans that suit them best" as it's whittling down thousands of old tariffs to just 40 options to make it "simpler" and more "cost-effective". (See our Cheap Mobile Phones guide to get the best tariff for you.)
As so many tariffs are being axed, Three hasn't given us a comprehensive list of who will be moved to what new plan – it's only told us that some will pay less and some will pay more. It also won't tell us how many people are affected.
However, we do know that anyone who's still in their minimum contract period won't be affected by the changes yet, though those nearing the end of their contract could potentially be affected by the changes as "it's taking a phased approach with the migration".
We have seen a number of complaints online from customers on the One Plan, which offered unlimited tethering – where you can access the internet on a laptop or tablet using your smartphone as a modem/personal hotspot – before it was withdrawn to new customers earlier this year. The plan now offers a maximum tethering data allowance of 4GB for customers on a Sim-only deal, and only 2GB for those on a handset deal.
Forum user Sicatrice writes: "I signed up to a contract with Three for two years purely because it was offering unlimited data for tethering. It was the only company that offered this deal."


Tissot also posted on our forum saying: "My original 'the One Plan' contract expired several years ago but I managed to switch to a Sim-only One Plan and have been paying £8/month because I had lots of loyalty discounts. Now Three says I can't keep all the discounts and need to pay the same amount as new customers are paying. It looks like time to say goodbye to Three unless upgrade team will offer something decent."


On Twitter @scruffyDoug says: "Three is ending the One Plan, meaning no unlimited tethering anymore. So changing mobile and contract for first time in four years."


And @ElliotJLamb adds: "Goodbye unlimited tethering. Three UK has forced me to change my plan to one of the more expensive tariffs with less of the good stuff."
Why is Three doing this?
A Three spokesperson says: "In March 2014, we introduced new price plans giving customers more options in the size of their data and voice bundles, limits and alerts to prevent billshock, and free calls to 0800 numbers.
"Today we support thousands of old plans that we no longer sell. We want to introduce customers who are out of the minimum term of their contract on our old plans to the benefits of our new ones. We can do a better job for our customers with a simpler set of price plans. This will help us keep our price plans good value and give a good level of support."
See our Q&A below for more information.
I'm on an old tariff and am out of the minimum contract period. Why haven't I received the message?
Three says messages were first sent on 5 November but this is a "phased approach" so as not to clog its customer services by messaging everyone at the same time.
Customers will receive text messages over the coming months asking them to call Three to discuss their plan options.
What if the plan offered doesn't suit me?
While Three says it will look to move customers on to similar plans, customers could see the cost and call/data and text allowances increase or fall. If your new plan is not suitable and you want to cancel your contract, you'll need to give 30 days' notice to do so penalty free.
See our Cheap Mobile Phones guide to get the best tariff for you.
What if I don't call Three to discuss my plan options?
Affected customers will be given 60 days' notice to decide if they want to move to a new plan or leave Three. Anyone who doesn't contact Three to discuss their options will automatically be moved on to a Sim-only plan, which they can cancel at short notice without penalty.
I had a loyalty discount on my old contract, will that stay?
Unfortunately not. All those on old, out-of-contract deals will be moved onto new plans where everyone pays the same.