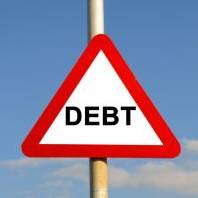 More than 4,500 customers of debt management firm Harrington Brooks will be paid redress after the Financial Conduct Authority (FCA) found communications from the firm to creditors on some customers' behalf were delayed.
Harrington Brooks helps people in debt by working with their creditors to agree a payment plan, often in the form of a financial management plan or individual voluntary arrangement (see our Debt Help guide if you're struggling).
In most cases its solutions mean customers' debts are frozen, but because of the delay in writing to some creditors, some of its customers' debts were frozen late, and those affected incurred more interest and charges on their debts than they should have, according to the regulator.
Customers were also not told "in a timely manner" by Harrington Brooks about the outcome of its negotiations with creditors on their behalf. This meant there was a delay in them being told that interest and charges on their debts had not been frozen.
Harrington Brooks first alerted the FCA to the issue in September this year, but adds that the problem was rectified straightaway. The firm has also agreed to voluntarily pay more than £185,000 in redress to more than 4,500 customers as a result of the errors.
The FCA says the firm will write to affected customers "in the coming weeks" to explain the situation and advise them of any redress that is due. It adds that customers don't need to do anything, and should wait to be contacted by Harrington Brooks.
It's the first debt management firm to agree a redress package since the FCA took over responsibility for regulating the sector on 1 April 2014.
Linda Woodall, director of mortgages and consumer lending at the FCA, says: "Debt management customers are struggling financially and often in difficult situations so it's important that when people are putting their trust in a firm, they get the service they have paid for.
"When things go wrong we expect firms to put them right for their customers and we are pleased that Harrington Brooks is working with us to do this."
'Systems improved'
Matthew Cheetham, CEO of Harrington Brooks, says: "We are pleased that the FCA has acknowledged our role in bringing to light some discrepancies and minor delays in our communications to creditors at the inception of a relatively small number of debt management plans. As soon as this issue was identified, it was rectified and our systems improved.
"While any error or shortcoming in service is regretted and we apologise to any customers affected, this particular issue was an intermittent short delay in the production of a creditor communication and it was in most cases mitigated by other communications to creditors.
"We have identified all of the customers who may have been impacted and they will be contacted directly and where redress is appropriate, will be compensated. We co-operated fully with the regulator following our initial report to them on the matter in September."