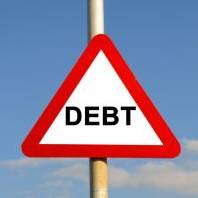 More financially vulnerable people will be able to avoid the most drastic formal debt solution after the Government announced plans to increase the minimum level of debt that can force people into bankruptcy to £5,000 later this year.
Currently, those who owe someone as little as £750 can be forced into bankruptcy, but from October, the Government plans to increase this so fewer people will need to take this expensive and last resort route (see our Debt Solutions guide for formal debt resolution tools).
This will be the first time in nearly 30 years that the limits have been revised, however the plans are subject to parliamentary approval and will only be valid in England and Wales as debt management is devolved in Scotland and Northern Ireland.
The Government also announced that the maximum amount of debt that can be covered by a debt relief order (DRO) will increase from £15,000 to £20,000.
In addition, the total value of assets (savings, shares, property) those applying for a DRO are allowed to have will rise to £1,000 from £300. Applicants can also have a car, so long as it isn't worth more than £1,000.
What is a debt relief order?
DROs were first introduced in April 2009 with the aim of providing debt relief to those excluded from existing procedures and since then, 140,861 DROs have been granted, with 26,876 of these in 2013/14.
DROs involve debtors' repayments and interest being frozen for 12 months, and if their financial situation hasn't changed at the end of this time, then their debts are written off.
After essential living expenses, those with DROs can't have more than £50 left over from their income/benefits each month.
The fee to apply for a DRO is £90, which is much less than the cost of declaring yourself bankrupt, which is £700.
As a result of the move, the Government expects that about 3,600 people per year with low levels of debt and no ability to pay off those debts will be granted a DRO rather than being forced to become bankrupt.
'The changes give a better chance of escaping from the spiral of indebtedness'
Business minister Jo Swinson says: "Struggling with unresolvable debt can cause immense stress for families. These changes will ensure that our debt relief schemes are updated so that they still meet their original goal of providing access to those who need them. They also ensure that bankruptcy, which has the most significant consequences, is reserved for those with sizeable debts.
"As always, it is important for people struggling with their debts to seek early advice from National Debtline (0808 808 4000) or other advisers. The changes announced today give them a better chance of escaping from the spiral of indebtedness so they can rebuild their lives."
The move comes after the Insolvency Service, which grants DROs, sought views from debt charities and other interested parties on the operation of them and on the bankruptcy debt threshold.
The debt problem checklist
If you're struggling to manage your cash and reduce your outgoings, here are some tips to help: