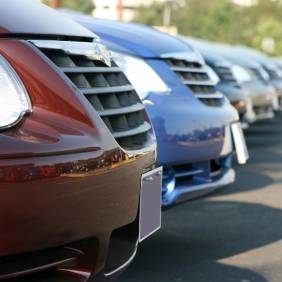 Drivers are paying about 10% less for their car insurance compared with a year ago, according to the AA. However, it warns they are likely to rise this year.
The firm's latest British Insurance Premium Index shows that the average quoted car insurance premium was £540.26 in the final three months of last year, compared to £600.96 the year before, a fall it says is in part due to a "year-end sale" by insurers.
Scotland remains the cheapest region in the UK to insure a car, at £376.65, while the North West is still the most expensive region at £800.32, according to the index.
Average prices have fallen in the last three years due to a crackdown on fake whiplash claims and the inflated hire car and repair bills that padded out premiums. (See MoneySavingExpert.com's Cheap Car Insurance guide to get the best deal.)
However, the AA warns that current prices may be as good as it gets for motorists and that prices may soon be on the increase.
Janet Connor, managing director of AA Insurance, says: "The underlying trend is upward, although I think premiums will struggle to rise past 10% by the end of the year."
Falling home insurance prices
Meanwhile, the AA's index found home insurance premiums have fallen 5.3% compared with a year ago, with prices close to 20-year lows after a long-term downward trend. (See MoneySavingExpert.com's Cheap Home Insurance guide to get the best deal.)
Connor says: "Home insurance premiums have gradually been falling for around four years but I don't believe they'll fall much more. Even so, home insurance is a real bargain. Premiums are similar to those quoted when the AA's index began in 1994."