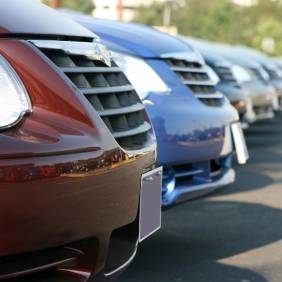 The price of petrol at the pumps is slowly creeping up again, dashing motorists' hopes of an average price of £1/litre.
The average cost of a litre of unleaded is now 108.28p – almost 2p a litre more than this year's 1 February low point of 106.39p, while diesel is now averaging 115.06p a litre, compared with 113.42p earlier this month, according to the AA (see MoneySavingExpert.com's Cheap petrol and diesel guide to cut prices and improve fuel efficiency).
In December the RAC predicted that falling oil prices would result in the price of fuel falling to an average of £1 a litre in January, and a service station in Birmingham was believed to have become the first in the UK to have slashed petrol prices below the £1/litre mark.
But while the AA says that at the start of this week it was still possible to find unleaded selling at 103.9p a litre, increasing prices have thwarted motorists' hopes of paying £1/litre at pumps across the UK.
It adds that in many built-up areas, both supermarkets and other fuel companies had delayed price rises but drivers started to complain as prices at some forecourts rose 1p a day in quick succession.
However, unleaded prices in mid-February 2015 are still cheaper than the mid-January average price of 108.91p a litre, while diesel is also less expensive than the mid-January price of 116.11p.
Northern Ireland's average of 107.6p a litre for unleaded makes it the cheapest region in the UK, while drivers in Wales and the West Midlands are paying the most, with an average price of 108.6p a litre.
Diesel is also least expensive in Northern Ireland, averaging 114.2p a litre, while it costs most in East Anglia, at 115.6p.