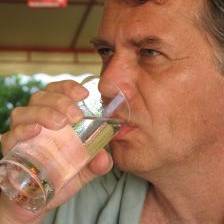 Water and sewerage bills in England and Wales will fall by an average of 2%, or £9, over the year beginning April 1, water companies have announced today.
The average annual water and sewerage bill in England and Wales will fall from £394 to £385, while more help will also be available for those struggling to pay their costs, says Water UK, the body representing the water industry (see our Cut Water Bills guide for more ways to save).
Today's news follows Ofwat's announcement in December 2014 that water bills will fall by about £20 over the next five years after it told suppliers to cut bills by an average of 5% between 2015 and 2020 (see the Water bills to fall by average of 5% over the next five years MSE News story for more information).
The majority of companies are cutting prices, but a few are increasing them. How much you'll pay depends on whether you have a water meter, and which company supplies you.
Here are some examples of the new average prices:
Combined water and sewerage customers: Anglian Water users will see the largest price fall at 7%, or £29, so bills will drop from an average of £431/year to £402/year. In comparison, Northumbrian Water customers, which includes Essex & Suffolk Water, will see bills rise by 1%, or £4/year, taking prices from £367/year to £371/year.


Water-only customers: Homes supplied by Bristol Water will see the largest price drop at 16% or £34, taking the average bill from £208 to £174. Portsmouth Water customers, meanwhile, will see bills increase by 2%, or £2, taking prices from £96 to £98.


Sewerage-only customers: Southern Water customers will see bills fall by 8% or £24, taking bills from £286 to £262, while Thames Water users will see bills rise by 7%, or £12, taking bills from £159 to £171.
For a full breakdown of price cuts by region, see our Water Bills guide.
What about water bills in Scotland and Northern Ireland?
In Scotland water and sewerage prices are based on your council tax band. Here, averages prices are increasing by 1.6% (£6) from 1 April, taking the average bill to £346. It's the third time prices have risen since 2009.
So if you're in a Band A property for example, you'll pay £4.32 more from April, while if you're in a Band D property, you'll pay an additional £6.48 over the year.
There are no domestic water bills in Northern Ireland as the NI Executive pays a customer subsidy to NI Water on behalf of domestic customers. This subsidy will end in 2015.
Helping customers in debt
Water UK adds that companies will provide measures totalling about £40 million to help customers struggling to pay their bills or those already in debt by offering trust funds, debt matching and write-off schemes, as well as debt advice and water efficiency-measures to help those on meters to cut their bills.
Water companies have set up 'cash pools' which can be used to help people struggling with their bills and companies can also write-off a customers' debt so they can effectively start again or enter into an agreement with a customer that if they pay back a proportion of their debt, the water company will pay off the other portion.
By April, 14 of the 18 companies operating in England and Wales will also have social tariffs in place, which mean they can reduce charges for people who would otherwise find it difficult to pay their bill in full. It works by some customers paying more so that others can pay less.
Bournemouth, Dee Valley, Portsmouth and South Staffordshire – the four remaining companies – either intend to have social tariffs in place in 2016 or are currently consulting their customers about introducing a tariff scheme.
How to cut water costs
1. Think about switching to a water meter. Our general rule of thumb is if there are more or the same number of bedrooms in your house than people, you should consider getting a water meter.
You can calculate whether you can save by switching using the Consumer Council for Water's calculator. Meters are installed free of charge in England and Wales.
2. Use less water. Fixing dripping taps, installing water-saving devices, taking showers rather than baths and collecting rainwater for use in the garden are all great ways to be more water-efficient and to save money.
3. Check your sewerage bill. If you have a soakaway, which drains rainwater into the ground rather than into the public sewerage system, you can apply to your local sewerage company to have surface water drainage charges removed, saving you about £20-£50 each year.
If you have a septic tank or cesspit, you don't have to pay sewerage charges. This only applies to a few people, but you should query any charges paid for sewerage services if your property isn't connected to the main sewerage system.
See our Cut Water Bills guide for more tips.