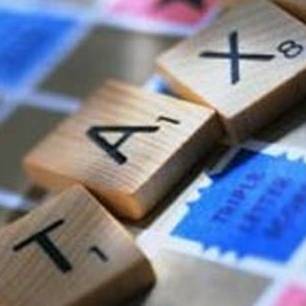 Chancellor George Osborne said today he will scrap the annual self-assessment tax return and replace it with a 'digital tax account' from early next year.
In reality, this appears to be just an updated digital version of the current online tax return system. The Government says much of the form will be auto-filled with as much information it knows about you as possible, but you will still need to check it is correct and add in extras.
Currently, about 12 million people, mainly the self employed, have to declare their tax affairs this way, as do five million small businesses. This can be done online or on paper. Use our Income Tax Calculator to check how much tax you'll pay.
But the Chancellor today announced that from early 2016 a new digital tax account will replace the current system, ending paper returns completely and online return in their current form.
However, not everyone who is on self-assessment at the moment will go straight into the new system.
The first wave next year will see 10 million enrolled plus all five million small businesses eligible. The additional two million people who are left out, plus any person or business that falls under these rules in the meantime, must continue to file as normal. The Treasury says everyone will be enrolled by 2020.
Taxpayers on this system can choose to pay tax in a 'pay as you go' manner or as a lump sum later on.
HMRC insists it will help those without online access under the new system.
Nearer the time, HMRC says it will notify those affected with full details.
Those employed who are paid via the PAYE system already pay tax as they go, as it is deducted each month from their pay packet by their employer.
However, some people on PAYE must also file a self assessment return if they have additional income or complicated affairs. If you are solely on PAYE, nothing changes. See our Tax Code Calculator to check yours is correct.