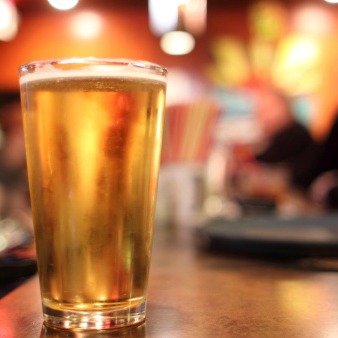 The tax on beer will fall by 1p and the duty on cider and spirits will be cut by 2% from 23 March, but smokers will be hit by higher prices from tonight, the Chancellor George Osborne has today announced.
Meanwhile, the duty on wine will be frozen. See MoneySavingExpert.com's Cheap Wine Deals tool to find top wine codes and deals, but please be Drinkaware.
How much duty is paid on alcohol?
The current rates are:
Pint of beer: 53p (this will fall to 52p)
Cider: 48p (this will fall to 47p/litre)
Gin/vodka (70cl): £8.89 (this will fall to £8.71)
Scotch whisky (70cl): £9.48 (this will fall to £9.29)
Wine (75cl): £2.46 (this has been frozen).
It is the pubs, bars, restaurants, shops and anyone else selling alcohol who pays the tax but it is up to them whether to pass these tax cuts onto drinkers.
The tax on all tobacco products will rise by 2% above the retail prices index (RPI) measure of inflation from 6pm tonight, which will add 16p on to the price of a 20-pack of cigarettes. See MoneySavingExpert.com's Stop Smoking guide for the no-butts MoneySaving guide.