Travel insurance firm Holidaysafe is to publish clearer warnings that cruises aren't covered by its standard policy and has reversed its decision to reject a £3,000 claim, after a MoneySavingExpert.com investigation found an elderly couple were left facing an unexpected medical bill.
Most major travel insurers include cover for medical costs and lost, damaged or stolen belongings (but not cruise-specific extras) on their standard policies. However, Holidaysafe doesn't – only those who purchase a cruise add-on are covered.
John and Verna Dent, both 83 (pictured below), mistakenly thought any medical expenses they might have to pay on their two-week Canary Islands cruise would be covered by Holidaysafe's single-trip travel insurance.
Their son Adrian, who took out the policy on their behalf, failed to spot any warnings that his parents wouldn't be covered on a cruise. As a result, when John fell ill with an enlarged prostate, the couple were left facing an unexpected bill of about £3,000.
After MSE raised the case with Holidaysafe, the firm agreed to improve its messaging to customers – though it insists the policy wasn't mis-sold – and also agreed to pay the Dents' claim, minus a £150 excess.
'I wonder how many other people have not had claims paid'
Adrian says that when he took out the Holidaysafe policy for his parents, he was simply looking for medical cover in the event of an unforeseen emergency – and he didn't see anything in the key policy info that suggested cruise holidays weren't covered.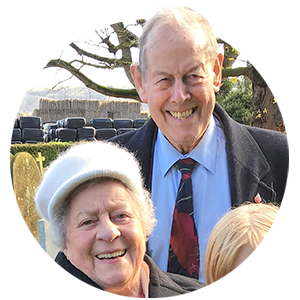 Speaking before Holidaysafe reversed its decision, he said: "When I booked the policy I very carefully went through everything and thought the policy would be fine for my parents' cruise. To find out they're not covered after they've been hit with about £3,000 in medical costs is shocking.
"Taking out the insurance involved completing a series of steps online – I declared the fact that my mother takes [medication] to control her blood pressure and paid close attention to exactly what was requested. When I had completed the online process, I was sent an email – I didn't see anything to say that the policy was not suitable for cruises."
Adrian said that after Holidaysafe had failed to pay out for the claim, he checked the small print of the policy: "I have subsequently read the rest of the 34-page document [attached to the initial confirmation email] and seen the extraordinary points made much later that cruises aren't covered without the extension being taken.
"This is far from clear – I wonder how many other people have either not had claims paid or have taken out insurance for cruises with effectively no cover."
Cruise cover confusion – how Holidaysafe's online sales process works
Holidaysafe told us it is working to make its policy documentation clearer, yet it also maintains that it highlights "in three different places" that cruises aren't covered without an add-on.
When MSE put the site to the test and went through the booking process for a single-trip policy, we found the need to purchase an add-on for cruises WASN'T mentioned on the home page, when you click to 'get a quote', on the page giving the quote or in the policy summary document.
But it WAS mentioned at the point customers were asked to enter personal details, with a warning in small red font stating: "If you are planning on insuring for a cruise holiday, please ensure that you have selected the specific cruise extension", and it is also mentioned at several points in the full 34-page policy document.
Since we first contacted Holidaysafe, it appears to have already added more warnings making it clear that you need an add-on to be covered on a cruise.
Going on a cruise? Most standard travel polices WILL cover medical costs, but check
Holidaysafe is somewhat unusual among travel insurance providers for not covering any element of a cruise holiday unless you purchase an add-on. Of 10 major insurers we contacted, Holidaysafe was the only one not to include coverage for medical costs and lost, damaged or stolen belongings on cruises within its standard travel policy.
Admiral, Axa, Columbus Direct, Debenhams, Insure and Go, L&G, More Than, Thomas Cook and Zurich all told us you WOULD be covered for medical costs and belongings without buying an add-on (though many require you to buy an add-on to be covered for additional problems on cruises such as itinerary changes).
Whatever policy you have or are taking out, if you're going on a cruise, double-check with your insurer you have the cover you need.
Also bear in mind if you buy from one of the insurers mentioned above via an online comparison site, you may in some cases be required to purchase a cruise add-on to be covered for medical costs and lost, damaged or stolen belongings. This should be made clear to you when purchasing your policy, but again, check.

What does Holidaysafe say?
Stephen Howard, managing director of Infinity Insurance Solutions (which owns Holidaysafe), said: "The policy purchased [by the Dents] was the cheapest policy available within the Holidaysafe suite of products. The policy does point out in three different places that it doesn't cover cruise holidays unless the cruise extension has been purchased.
"After conducting a 'root cause' analysis of the complaint, we are working to improve the clarity of our policy documentation. However, this is not a case of mis-selling the product.
"We do sympathise with Mr and Mrs Dent who found themselves in a situation not of their making as the policy was bought for them by another party. So we have agreed to settle their claim in full less the policy excess.
"We would strongly urge anyone buying a travel insurance policy for themselves or... [having one] bought for them, to read it carefully to ensure that it fully meets their needs, and not just buy a policy purely on price."