A British chef sailing the Greek islands racked up a bill for more than £8,000 after her phone inadvertently connected to a Turkish mobile network for just 40 minutes.
Lesley Riach, 49, from Edinburgh, returned home from a two-week trip with friends in June to a phone call from her mobile provider, Utility Warehouse, in which she was told: "This isn't what you want to hear – your bill is £8,348.41."
Greece is a member of the European Union, so following an EU rule change in mid-June British mobile users there now aren't subject to roaming charges – and at the time Lesley travelled in early June, Utility Warehouse had already scrapped roaming charges in Greece.
While she was sailing, Lesley says she stayed within the Greek islands and went "nowhere near" the Turkish mainland. But she was billed for connecting to a Turkish network – whose signal was transmitted apparently from Turkey or a passing boat – and using 455MB of data.
Utility Warehouse has since cut her bill to £1,000 and offered her a repayment plan, but having complained to the ombudsman, Lesley has been told these charges are "valid" and she WILL have to pay.
Update 3 Nov 17: Since we published this story and added a comment from Utility Warehouse, it has contacted us again to say it has re-investigated the issue and now believes Lesley Riach may have been in Turkey when she incurred the £8,348 charge for data, not sailing around the Greek islands as apparently concluded by Ombudsman Services.
Utility Warehouse says it's now "in talks" with the Ombudsman – we've contacted the Ombudsman to verify this and ask if it plans to reopen its investigation and will update this story when we know more.
See our Cheap Mobile and Data Roaming guide for what to watch out for when using your phone abroad.
How did Lesley rack up an £8,000 bill?
Lesley, who is a chef, was invited on a boat trip leaving from Athens round several Greek islands by a group of friends, who gave her a free ticket on condition that she cooked for them. Unsurprisingly, she jumped at the chance.
Under EU regulations, your mobile roaming bill is normally capped at €50 even when roaming outside Europe. But having racked up a roaming bill of about €50 previously whilst in Turkish airport, Lesley contacted Utility Warehouse and asked it to remove her cap.
She told MoneySavingExpert.com: "I work as a chef all over the place, so I need internet on my phone wherever I go, which is why I got rid of the cap." As there are no roaming charges for British holidaymakers in Greece, she didn't think this would be an issue.
Lesley said she then used her phone throughout the second week of her trip, to check email, scroll through Facebook and listen to music while cooking.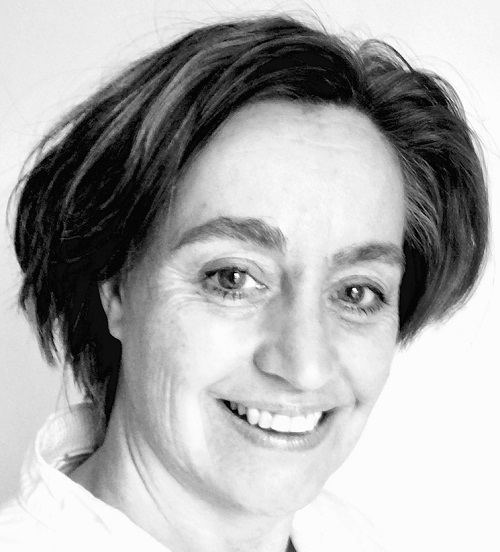 Lesley
Lesley learned of her £8,000 bill once she returned to the UK. She said: "It has been a nightmare. I think – why me?'
"When I found out... I wondered, why was [connecting to the Turkish network] not opt-in, and also why didn't it affect everyone on the boat? If it's so easy to do, you could be sat on a beach.
"I could understand if we were near Kos or an island like that, as that's near Turkey, but we were nowhere near there. Also, nothing explains why a message wasn't received to say 'welcome to Turkey' or 'welcome to satellite services'."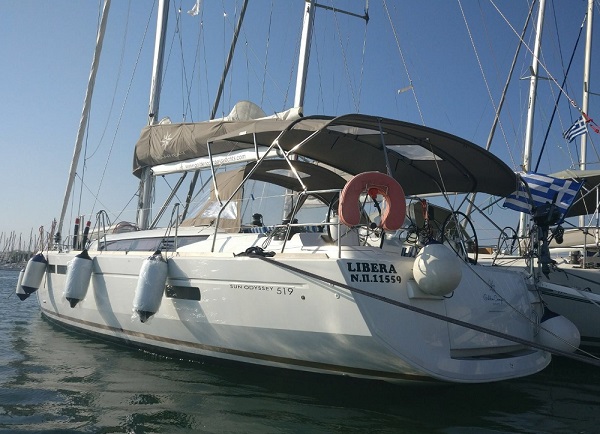 The yacht Lesley and her friends travelled on
Mobile phones will connect to the 'strongest network available'
Lesley's case was investigated by Ombudsman Services, which found that Utility Warehouse had charged her for using 455MB of data in a 40-minute period on a Turkish network.
Ombudsman Services said that mobile phones will connect to the strongest network available, and users should be careful using their phone close to a border.
It told us: "A mobile device, unless set in 'manual network selection mode', is designed to connect a customer to the strongest mobile network available. If while out at sea the Turkish network was stronger than the Greek network, the phone would cross networks."
It said it was possible Lesley's phone "could have connected to a network from a boat, which passed by the yacht that [she] was travelling on".
But it added: "Given the short period that this data use did occur over, we consider it is most likely that the phone itself connected to a Turkish network when the yacht sailed to the east of Naxos and on to the east of Mykonos. This point in the sea is equidistant from both the Greek mainland and Turkish mainland."
Ombudsman Services concluded: "As [Lesley] was at sea while the data was used and there is no evidence to suggest [she] connected to a Greek network, the ombudsman considers the charges on the account to be valid, as it is clear [her] handset connected to a Turkish network."
Utility Warehouse has reduced the roaming charges to £1,000 "as a gesture of goodwill to reflect the time and trouble caused", and offered Lesley a repayment plan.
What does Utility Warehouse say?
A spokesperson for Utility Warehouse said: "We do appreciate it must have been very upsetting for Lesley Richards to return home to a phone bill of £8,348.41, as her phone had inadvertently connected to a Turkish network. At the beginning of her trip, we restricted Lesley's data usage, because she hit our €50 limit during her flight change in Turkey.
"Later during her trip, Lesley requested we turned her mobile data back on – she then used our free roaming service throughout most of her holiday in Greece. Unfortunately, at the end of her holiday, she again found herself connected to a Turkish network for only a short amount of time, which resulted in the unexpected bill.
"Lesley chose to go to the ombudsman. In their ruling, they said that as the charges were 'valid', they wouldn't have recommended a goodwill gesture like this if we hadn't already offered it. They also said our £1,000 goodwill gesture was 'generous' and our payment plan was 'fair and reasonable'."
Its website does warn users: "Many customers don't realise that travelling by sea can mean they incur higher call and data charges. You don't need to be far from shore to be out of range of the land mobile masts, so from then on, any coverage is through satellites."
It adds: "To ensure you don't connect to the neighbouring country's network, you can manually select the network of your choice. Please be aware that you will be responsible for all call and data charges you incur, whether the network has been automatically or manually selected."
How to avoid unexpected roaming bills while abroad
Following the EU rule change in mid-June, travellers are no longer charged any extra fees to use their UK allowance of minutes, texts or (most) data in the EU – see our 10 EU mobile roaming need-to-knows for more.
But if you're using your mobile overseas it's important to make sure you're not caught out – and it's particularly important to be on your guard if you're travelling near a border or at sea. Here are some key tips:
Be wary about turning your data-roaming cap off. Thanks to EU regulations, even if you're roaming OUTSIDE Europe, providers now have to cut you off when you've used €50. You can ask them to lift the restriction – but if you do, you risk a potentially unlimited bill. Also beware that certain add-ons could automatically opt you out of the cap.
Be careful using your phone at sea. You won't usually be charged roaming fees in the EU – though that only applies as long as you're connected to a network in an EU country. If you're at sea, there's a chance your mobile could connect to a network in another country or an onboard satellite system on your ship or a passing ship, in which case EU rules won't apply. This can happen even if you're travelling between EU countries, eg, crossing the Channel. So it may be worth putting your phone into airplane mode.
Use free Wi-Fi where possible. If you can, it's best to switch off data roaming and rely on Wi-Fi when you need it. It's usually faster and much cheaper, and you can often find free Wi-Fi hotspots in bars, hotels and cafes.
If using a music streaming service, try to download the music in advance. Many music streaming services, such as Spotify, allow you to download music on to your phone. If you do this while you're connected to free Wi-Fi, you won't be charged.
See our Cheap Mobile and Data Roaming guide for full help on using your phone abroad for less.