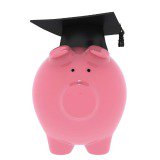 The Universities Minister Jo Johnson has finally agreed that student loans should be called 'graduate contributions', after being challenged on the point by MoneySavingExpert.com founder Martin Lewis.
At a Conservative party conference fringe event today, organised by MoneySavingExpert and titled 'Are student loans broken?', Martin and Mr Johnson debated how the current system could be fixed if we stick with it. The debate followed the announcement at the weekend that the student loan repayment threshold will be raised to £25,000.
A fiery debate also saw Martin push the minister on:
Maintenance loans not being big enough.
The lack of transparency over the parental contribution.
The lack of trust in the system after last year's retrospective hike in student loan repayments.
Yet the key concession came over the framing of student loans. Martin has campaigned to rename student loans since 2012, arguing that the word 'debt' puts people off higher education - when in reality for most it works like a tax and you repay 9% above the threshold for 30 years.
For more on how student finance works and the key need-to-knows, see our Student Loans Mythbusting guide.
'It should not be called a debt'
Speaking at today's event in Manchester, Martin said: "The language of debt is psychologically damaging, it should not be called a debt.
"For over 20 years we have educated our youth into what we call a debt, and we have never educated them about debt properly. We've inured an entire generation into borrowing, because if we say you've got to get a debt to go to university, they get their credit cards and their payday loans. It's been tremendously damaging.
"The language of debt is misleading. I can't explain the system because everyone says 'but I'm going to have this debt hanging over that I'm going to have to repay' – no, this is a contribution system in proportion to your financial success after university.
"My big ask, if you want to fix this, if you want to stick with this system? Get rid of the name of debt. This in every other country is called a graduate contribution system."
"But going with that, don't do that in isolation. Give people a guarantee of what can change and what can't change. You want to make changes? Fair enough, that's politicians' wit and will. But be really upfront. It will be wiped after 30 years. The interest will be related to inflation, though we might change exactly the proportion it relates to inflation. You will repay 9% above a certain set threshold, but we may change the threshold.
"Call it a contribution system. Lock it in, give people respect so they know exactly what they'll sign up to. People might understand it better, might respect it better, and might start to understand your argument a little bit better, that it's shared between the individual and the taxpayer.
"Right now the system's broken - because it ain't a loan, and we call it one."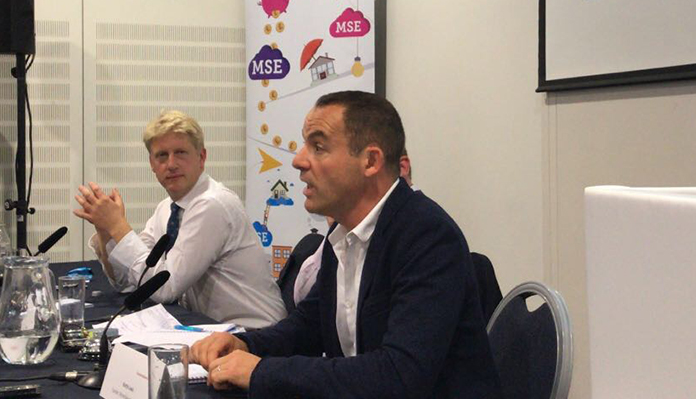 'Best seen as a graduate contribution'
While the minister has referred to 'graduate contributions' before, this is the first time he has explicitly agreed to rename student loans.
Speaking about the name change in response to Martin, the minister said: "We are in agreement. I think he's absolutely right, this should be seen best as a graduate contribution. It is clearly a time-limited graduate contribution, because it only lasts 30 years and it's also an income-linked time-limited graduate contribution."

"So I think we do need to work on the language and cease to use the terminology of debt and loans, and it has to be understood as a time-limited and income-linked graduate contribution that people are making."