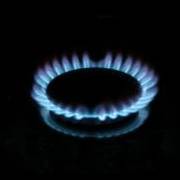 Energy firm E is to pay a £260,000 penalty for misleading sales practices and failing to perform proper staff background checks.
Customers, many of whom were vulnerable, were put at financial risk as well as potential harm from unchecked visitors in their home, regulator Ofgem said today.
In a ruling, it found sales staff from Energy Watch UK, hired by E to do its face-to-face sales and marketing, did not make clear to customers that they were working on behalf of the firm. Instead, they portrayed themselves as an independent price comparison service.
E, a small, independent provider which launched in 2014 focusing on prepayment tariffs, also failed to carry out full background checks on its representatives.
Ofgem said this created a risk of harm to the firm's customers, many of whom are also financially vulnerable.
If you're on prepay, you can still switch and save – to see how much, do a comparison NOW with our free Cheap Energy Club.
E will pay £260,000 to Ofgem's voluntary redress scheme, of which some funds will go towards helping vulnerable energy consumers. And after working with Energy Watch UK, the firm has made its face-to-face processes more transparent.
E will also conduct more thorough background checks, including criminal record checks, on all its new and existing sales representatives.
Arush Ali, call centre manager at E, said of the investigation: "We co-operated fully with Ofgem.
"We dealt with the issues quickly and I am pleased to say they have been fully resolved."
Martin Crouch, senior partner in improving regulation at Ofgem, said: "This payment sends an important reminder to all suppliers that there's no room for misleading behaviour when it comes to selling energy.
"E has since worked well with Ofgem, and has changed its processes to make sure its agents have sufficient background checks and carry out sales in a transparent way."