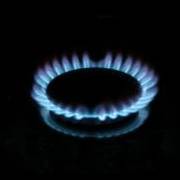 Toto Energy customers have reacted furiously to the supplier's decision to bring in a 'seasonal direct debit' which will see some households' bills jump by 50% over the winter, hot on the heels of an eye-watering price hike which was revealed last week.
Many Toto Energy customers had already been told they would face steep increases in the rate they pay for gas and electricity over the next few weeks, with some on dual-fuel tariffs hit with an average rise of 22%.
Now a separate email sent to many customers and seen by MoneySavingExpert.com reveals the small energy supplier is also adjusting its direct debits. It says affected customers will see a 50% increase in direct debit payments between October and March, and then pay 50% less between April and September.
In the same email, Toto apologises for having mistakenly referred to a "price guarantee" in some welcome letters to customers – even though those customers were on a variable tariff which was subject to price changes.
Despite days of trying, we've been unable to get proper answers from Toto about its pricing changes. But if you're affected, urgently check if you can switch and save using our free Cheap Energy Club. If your direct debit's been changed you can also leave your contract penalty-free – see full help on what to do below.
'An incredibly dumb decision'
We've seen numerous complaints from unhappy Toto Energy customers in recent days, and multiple copies of the email it's now sent to customers warning of a direct debit increase of 50%.
Amanda Smyth from Bedfordshire was one of those to receive the email – she said she had believed the price was fixed. She told us: "It did say it had a price guarantee and that was one of the reasons I chose them.
"I am more annoyed about the actual increase by 50% in winter, and then the lowering in summer – that's not good, it's just not acceptable. I really didn't want to change [energy suppliers] but I don't want to pay £90 instead of £60 a month. It's just a hassle."
MSE forumite Gart100, who also received the notification, posted: "I understood my tariff to be a fixed rate. But Toto have now informed me that... 'was a misprint'. I've had enough – I'm changing."
Here are some tweets we've seen:
@MoneySavingExp an incredibly dumb decision by TOTO energy- summer Direct Debit £28, winter £85. 😒 not exactly practical considering my salary doesn't vary by season.

— Siobhan Marshall (@SiobhanErrey) December 12, 2017
How is Toto Energy changing direct debits?
We still haven't had official confirmation of Toto Energy's new seasonal direct debit policy, so we don't know exactly which customers are affected or when it will hit. But an email sent to some customers on the Discount Variable Saver and 100% Renewable Saver tariffs states:

What this means is you'll pay more in winter and less in summer. So for example, if you switched to Toto and it estimated you'd pay £1,200 over 12 months, your average monthly payment would have been £100/month, but will now be £150/month in winter and £50/month in summer.
A number of energy firms operate a seasonal direct debit policy, also known as 'winter uplift' or 'winter weighting'. But seasonal direct debits we've seen are usually charged only if you switch to a firm during the winter months. This doesn't seem to be the case here – one user who's affected told us she joined Toto in April.
Suppliers are allowed to change direct debit payments for standard variable tariffs and fixed-term contracts. But the energy regulator Ofgem says this counts as a fundamental change to your terms and conditions and so you must be given a notice period of 30 days, during which you can switch penalty-free.
Toto Energy admits price guarantee 'misprint'
A number of Toto Energy customers have told us they were shocked by the price rise announced last week because they believed they were on a fixed-rate tariff (where the price can't change for the duration) – even though they were actually on a fixed-term variable tariff (where you're locked into the tariff for a set period but the price CAN change).
The confusion seems to have partly arisen because some customers' welcome packs referred to a "price guarantee" – despite the fact they were on a variable tariff. In Toto's latest email to customers, it admitted its mistake:

We've contacted Ofgem to ask what rights customers have as a result of this, and have also asked Toto whether the mistake means customers are free to switch away from their tariff without paying exit fees – though you may be able to leave penalty-free anyway, due to the price hike and change to the terms and conditions on direct debit payments, so check what Toto has told you.
If you were caught out by this, you may wish to raise a formal complaint with Toto, directly or via free complaints tool Resolver*.
I'm affected by the Toto Energy changes – what can I do about it?
Archna Luthra, head of energy at MSE, said: "This is quite frankly shocking and unacceptable behaviour from Toto. If I were a Toto customer, I'd be ditching and switching immediately and putting my complaint in writing to Toto and the Energy Ombudsman."
If you're affected by the recent changes, here's what you can do about it:
See if you can switch and save. To avoid the hike to your prices and direct debit over the winter, see if you can save by switching away – in some emails we've seen, Toto has said you'll be able to switch without paying exit fees until the price hikes hit.

To do this, do a full comparison on Cheap Energy Club. As Toto is yet to share all its new rates with us, we can't tell you exactly how much you'll save. Instead, compare the results of the best new tariffs against the new projected annual cost in the letter Toto's sent you. Make sure you've factored in any exit fees you'll have to pay before switching.
If your direct debit's been hiked you can switch penalty-free. Ofgem says suppliers need to give 30 days' notice and customers are free to switch away during this period without paying exit fees.

Even if you stay with Toto, ask if you can opt out of its direct debit change. It's not clear from the emails we've seen whether Toto's allowing customers to opt out – and it hasn't given us an answer. But ask if you can. You can also try making a formal complaint to Toto, directly or via Resolver*. If you're not happy with its response (or don't get one) you can go to the Energy Ombudsman after eight weeks.

Considering switching TO Toto? Be wary. We've added a warning to our Cheap Energy Club write-up reflecting the recent complaints from customers.
Recently switched to Toto via Cheap Energy Club? Update us as your account may be locked. Unfortunately, Toto hasn't been updating us on switches so we may not know if your switch has completed (and that means you can't do another comparison, and we can't pay you cashback). If you want to switch email our Cheap Energy Club and we'll manually update your account so you can do a comparison.
What does Toto Energy say?
Over the past week we've been trying to contact Toto Energy for a full explanation of its changes to prices and direct debits, plus why it told some customers on variable tariffs their rates were guaranteed.
Aside from a brief email exchange confirming partial details of its price hike, we've been unable to get any official response despite trying numerous numbers.