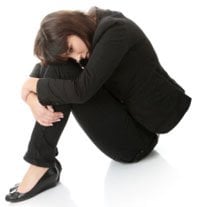 People struggling with serious debt should be given a grace period of a year before being hit with interest, charges and enforcement action, MoneySavingExpert.com has told the Treasury.
In October, the Government unveiled plans to give those suffering with debt a six-week 'breathing space', a period when interest and charges are frozen and enforcement action stopped, to give them time to get advice and sort their finances. It also launched a consultation on the topic and said it hoped to publish draft legislation by 2019.
MoneySavingExpert.com founder Martin Lewis and the debt charity StepChange have long campaigned for the Government to introduce breathing space for debt sufferers. But in a submission responding to the Treasury consultation published today, MoneySavingExpert has called for the proposed grace period to be extended to a year, and brought in as quickly as possible.
If you're struggling, see our Debt Problems and Debt Solutions guides, and our Debt-Free Wannabe forum for help and support.
'Breathing Space must provide total respite'
The main proposals in MSE's consultation response are that the Breathing Space scheme should:
Provide total respite – halting ALL interest, fees, charges and enforcement action from creditors.
Be long enough to allow financial and psychological recovery – or for an appropriate next step (such as a statutory debt management plan) to have begun. We previously suggested that about 12 months would be an appropriate length of time, and so are concerned the Government is currently committed to just six weeks' breathing space.
We also recommended that:
Debt advisers should be able to use their expertise to assess whether someone contacting them is in problem debt. We believe it would be unhelpful to create a limited definition of "problem debt".
All interest, fees and charges should be frozen throughout the breathing space period. We said that the statutory protections offered by a Breathing Space scheme should ideally be all-encompassing to ensure that it has the maximum benefit for debtors, allowing them to get back on their feet and repay their debts, therefore also benefitting creditors and the Government.
Breathing space should only be included on credit files for a year. It's sensible for some record of breathing space to be included on a person's credit file – but how this operates in practice needs to be carefully considered. One possibility is that breathing space should appear on an individual's credit file for only a year – just as with info on credit applications.
Breathing space should also be extended to include Wales and Northern Ireland. Similar legislation, known as the Debt Arrangement Scheme, already exists in Scotland.
Our full response to the consultation can be found here.