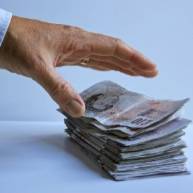 Adults in England and Northern Ireland have worse financial literacy than those in many other developed countries – and a third can't work out the correct change from a shopping trip, according to a new report.
The research, from academics at University College London (UCL) and University of Cambridge, also showed that two-fifths of adults could not correctly apply a simple discount to an everyday household product they might buy when shopping.
And more than half of adults in England and Northern Ireland failed at interpreting a graph containing basic financial information.
As part of the study, researchers analysed data from 8,797 16 to 65-year-olds in England and Northern Ireland and 30 other countries who completed the Programme for the International Assessment of Adult Competencies (PIAAC) test in 2011. Its findings were published this morning.
In the test, adults were asked four questions that tested their ability to apply numerical skills to everyday financial tasks.
The researchers found adults in England and Northern Ireland fared 27th best out of the 31 countries – only bettering the scores of those from Israel, Czech Republic, Turkey and Russia. Adults in Scotland and Wales were not included in the research.
Adults in Japan were best at answering the questions, closely followed by Singaporeans and South Koreans.
How strong is YOUR financial literacy?
Examples of the kinds of questions adults were asked – all using US dollars – include:
Suppose upon your trip to the grocery store you purchase four types of tea packs: Chamomile Tea ($4.60), Green Tea ($4.15), Black Tea ($3.35) and Lemon Tea ($1.80). If you paid for all these items with a $20 bill, how much change would you get?
Suppose a litre of cola costs $3.15. If you buy one-third of a litre of cola, how much will you pay?
The sales department of Bristol Football Club wants to offer the same discount for a stand four season ticket as is offered for the other season tickets. A single stand four ticket price is $21. Using the same formula as below, what would the price be for a stand four season ticket?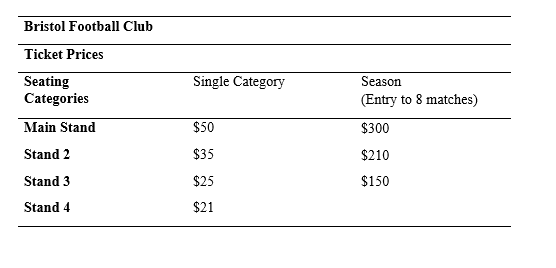 Answers can be found at the bottom of the article...
'We are facing a crisis in terms of adults' financial literacy'
Professor John Jerrim (UCL Institute of Education), co-author of the working paper, said: "This new research highlights how England is facing a crisis in terms of adults' financial literacy skills.
"We all need to be able to conduct basic financial calculations in order to make rational, well-informed decisions. This includes how much we should save into our pensions, understanding the financial implications of borrowing money from payday loan sites, through to whether we can really afford to buy a particular house.

"Our results bring into question how many adults in England really have the skills to make such complex financial decisions. The reality is that many adults struggle to complete even quite basic financial tasks."
Answers to the questions above
1. $6.10
2. $1.05
3. $126