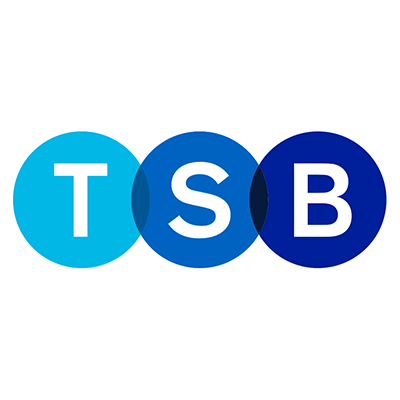 TSB has stopped accepting new mortgage applications from existing customers for up to six weeks while it updates its IT systems, MoneySavingExpert.com can reveal.
Those stuck on expensive standard variable rate (SVR) mortgages, which can be 3.99%, will have to apply to a new lender or wait until the system update is complete, while around 500 customers whose fix will end between now and mid-May will be automatically moved to an SVR and unable to apply for a cheaper deal with TSB, which can be as low as 1.54%.
TSB is set to move 1.3 billion customer records across to its new platform as part of the system update, and says in order to do this its must temporarily "turn a few things off". This includes the mortgage transfers, which it stopped accepting yesterday (Wednesday 28 March). This will not affect new customers who want to move to TSB.
For full help on getting the best mortgage deal, see our Remortgage Guide 2018 and Mortgage Best Buys Calculator.
'An appalling way to treat existing customers'
Any existing TSB customers who want a new mortgage with the bank and have not yet initiated a switch - including those on its standard variable rate and 500 whose fixed rate deal ends shortly - will find they're unable to apply. TSB says about 250 customers on its SVR usually apply to switch in an average month.
Anyone who is already mid-switch to another TSB mortgage should not be affected.
The problem with switching to a new mortgage seems to have caught some customers by surprise - and left some very unhappy.
Mark, who emailed us about his daughter's mortgage, said: "With no notice they withdrew all new mortgage offers to existing customers. The only option [to stay with TSB] is to allow the mortgage to continue on the variable rate.
"Whilst they may be within their rights to withdraw products I believe this is an appalling way to treat existing customers."
Others contacted the bank on social media:
@TSB Spoke to your mortgage dept earlier as my fixed rate is ending, and needed some advice. But was told you are currently not offering new deals, that everyone who's deal is ending is being moved to the variable rate, and I should move or seek financial advice. Is this correct?

— SM7_LFC (@essinem7) March 27, 2018
just been told mortgage renewal process with @tsb stopped for upto 6 weeks! due to change in company procedures. Fixed rate ends soon so will have to go to SVR, so now extra costs to stay or go to different provider. Expensive either way not impressed @TSB_News @MartinSLewis

— russ grant (@101rdg) March 28, 2018
TSB says it is writing to customers to warning their fixed rate is about to end and asking them to call.
I'm affected - what can I do?
If you're on an SVR mortgage you're likely paying more than you need to - and while the IT shutdown means you won't be able to get a new deal with TSB for the next few weeks, your best bet's usually to consider deals from all lenders anyway.
See full help in our Free Remortgage Booklet, but here are the basics:
TSB says the system update will not stop you switching your mortgage to a new fixed rate deal with a new provider. It also says it will "support customers if they want to move to another provider, for example, waiving applicable early repayment charges" - so factor this in when making a decision.
If the best deal you find is with TSB, or your fixed rate ends shortly and you're moved onto an SVR when you hoped to remortgage with TSB, you could try asking the bank to reimburse the extra cost of your mortgage until you can make your application. TSB says it will review the situation on a case-by-case basis to ensure customers are not out of pocket - try calling its helpline on 0800 056 1088.
What does TSB say?
A TSB spokesperson said: "We are the first major bank in the UK to have designed and built a new state-of-the-art platform for the digital age which was unveiled last year. We've been operating many of TSB's core systems such as our ATMs, payments and mobile app from the new platform for months already, and our customers haven't even noticed - which is exactly how it should be.
"We'll soon be moving over 1.3 billion customer records across – it's one the biggest bank migrations ever in Europe. As you'd expect with any transformation programme of this size, we need to turn a few things off temporarily while we make this change. As a result, we won't be accepting any new applications for product transfers for a few weeks from 28 March onwards.
"We're really sorry for any inconvenience this will cause customers. We appreciate that some customers may not want to wait and we recommend that anyone in this situation gets in touch with us as soon as possible."