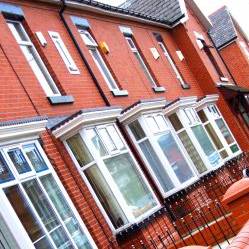 A new law is set to stop Airbnb hosts earning up to £7,500 tax-free when letting out their home - unless they're also staying in it.
The Government's Rent a Room scheme currently allows individuals in the UK to earn up to £7,500 tax-free from letting out rooms in their home, or the entire property.
But the new draft Finance Bill says the person who's renting out the home will also have to be staying there for at least part of the let. If you want to rent out your property whilst not being there, you'll have to pay tax on the earnings.
This is likely to affect people who use sites such as Airbnb and Wimdu to rent out their homes, and also those who run a bed and breakfast or guest house but don't live there.
The bill hasn't received the final seal of approval from MPs, but if it does, the rules will come into force from April 2019.
See our Rent Out Your Home on Airbnb for 21 tips on how to boost your income..
What does the Government say?
Mel Stride, Financial Secretary to the Treasury, said: "Britain is one of the best places in the world to do business, and we're determined to see that continue.
"This legislation illustrates our commitment to creating an environment in which innovation and enterprise can thrive, while ensuring that everyone plays by the same rules."
The Government says the draft bill, which was published today, also includes measures to help taxi drivers to buy cleaner vehicles, remove barriers for investment in the oil and gas industry, and tackle tax avoidance.