We shouldn't be called the Student Loans Company, says Student Loans Company chair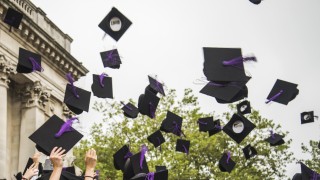 The chair of the Student Loans Company has told MPs it'd be "more helpful" if the organisation was called something else – because it doesn't provide loans.
Speaking to members of the Education Committee this morning, Christian Brodie, the non-executive chair of the Student Loans Company (SLC) said he first questioned why the organisation was named as such at his interview for the job.
He suggested that the Student Finance Company might be a more suitable name.
MoneySavingExpert.com has long campaigned to change the misleading language used when politicians discuss student finance, and founder Martin Lewis has suggested the student loan system be renamed as a "graduate contribution system".
See Martin's blog The five changes needed to improve the current student finance system for more information.
What did the SLC chair say in full?
Responding to a question from Lucy Powell MP about how the language used around student loans could be improved, Brodie said: "Before I became chair of the Student Loans Company, in my interview I did ask the question 'why is it called the Student Loans Company because we don't actually make loans?'
"I think it'd be much more helpful if we were called something else, so for example the Student Finance Company might be a more accurate and more helpful description."
Brodie, who joined the SLC in 2014, also admitted that the language used to discuss student loans could be better.
He said: "People get frightened by the idea of a debt hanging over them – this really isn't like that. I think the terminology we use is potentially not as helpful as it could be."
Martin has warned that student 'loans' are misnamed
Martin has previously warned that student loans are misnamed and misframed as a debt.
He said in a blog earlier this year: "This is misleading, off-putting and leads to people making perverse decisions such as part-overpaying loans after graduation, even though it doesn't result in lowering their continuing repayments.
"The system should be improved and renamed as a 'graduate contribution system' as in other countries."
Last year, at a debate at the Conservative Party Conference, the then Universities Minister Jo Johnson finally agreed that student loans should be called 'graduate contributions', after being challenged on the point by Martin.
Johnson said at the time: "This should be seen best as a graduate contribution. It is clearly a time-limited graduate contribution, because it only lasts 30 years and it's also an income-linked, time-limited graduate contribution."
You can read the full details in our Student loans must no longer be called a 'loan', Universities Minister says MSE News story.
For all the latest deals, guides and loopholes simply sign up today – it's spam-free!
MSE Forum
Join the MSE Forum discussion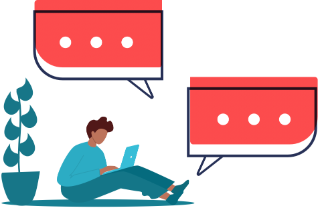 Have your say
This is an open discussion and the comments do not represent the views of MSE. We want everyone to enjoy using our site but spam, bullying and offensive comments will not be tolerated. Posts may be deleted and repeat offenders blocked at our discretion. Please contact fbteam@moneysavingexpert.com if you wish to report any comments.
Update: We are aware that some users may currently be having issues seeing the comments and we're working on it.