Over-75s refunded £38m for TV licences – how you can reclaim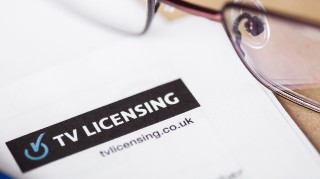 Almost £38 million has been paid back in the past three years to people aged 75 and over who were continuing to pay for their TV licence even though they no longer needed to, MoneySavingExpert.com can reveal.
A standard colour TV licence costs £150.50 a year for most people, but anyone aged 75 or over is entitled to a free licence for their main address.
While some may choose not to apply for a free licence and/or refund on principle, for instance because they want to support the BBC, others simply forget to stop paying. You don't automatically get a free over-75 TV licence if you keep renewing your old licence – you have to apply for one.
But if you're over 75 and have been paying by mistake, you can reclaim. Data obtained by MoneySavingExpert under the Freedom of Information Act shows just under £38 million has been reclaimed in the past three financial years, with over £14 million refunded in 2017/18 alone.
For more help, see our 20+ TV licence fee tips.
How much have over-75s reclaimed?
You can reclaim for each month you paid for since turning 75 – so if you've overpaid for six months, you'll get half a year's licence fee back.
You can reclaim as far back as 1 November 2000 – the date that free licences for over-75s were introduced. So theoretically, if you're in your early 90s and have been mistakenly paying for your licence for the past 18 years, you could be owed over £2,500.
Here's how much has been reclaimed in recent years:
| | | |
| --- | --- | --- |
| Year | Reclaims for the current year | Reclaims for previous years |
| 2015/16 | £8,534,844 | £2,417,669 |
| 2016/17 | £9,388,835 | £3,225,187 |
| 2017/18 | £9,543,442 | £4,885,475 |
I'm eligible to get a refund – should I do it?
There is currently some debate about whether over-75s should be entitled to free TV licences. At the moment the state covers the cost of free licences for the over-75s, but from 2020 this will be paid for by the BBC. The corporation is reportedly considering a number of options such as voluntary payments or the loss of the exemption altogether from 2020.
Some over-75 viewers may not mind continuing to pay for their TV licence, and may not feel it's right to reclaim if they've overpaid. But others may have unintentionally overpaid as they simply didn't get round to applying for a free licence. If that's you, we explain how to reclaim below.
How to get a TV licence refund
You can claim for a refund by calling TV Licensing on 0300 790 6130 or by using the TV Licensing website. You'll need to provide your national insurance number, name, address and date of birth, and TV Licensing will work out the exact amount you're owed and pay you via bank transfer or cheque. You can also claim for a licence holder if you have Power of Attorney for them.
TV Licensing will also issue refunds to the estate of a deceased person who has paid for a TV licence when they would have been entitled to a free over-75 licence. Before doing this though, carefully consider whether they would have been happy to voluntarily pay the fee, and whether there is a need to reclaim the cash.
How to get a free TV licence if you're over 75
The free licence for over-75s is not issued automatically and needs to be applied for.
Once issued, the licence is renewed automatically every year, unless you don't have a national insurance number, in which case TV Licensing will get in touch each year to ask you to confirm your circumstances have not changed.
If you're over 75 – you can apply for a free over-75 licence on the TV Licensing website.


If you're 74 – you can get a short-term TV Licence to cover you until your 75th birthday. This lets you pay only for the months you have left until you turn 75. Again, you can get one of these on the TV Licensing website.
The Channel Islands & Isle of Man have their own rules
Although everyone over 75 can get a free TV licence in almost every part of the UK, some exceptions apply.
Isle of Man – over-75s do now get free TV licences, but only since April. You won't be able to reclaim for overpaying before then.


Jersey – over-75s aren't routinely entitled to a free licence, though if you or your partner are on a low income you can claim back the cost of your licence.


Guernsey/Alderney – over-75s aren't routinely entitled to a free licence, but may be if they meet certain conditions. Call Guernsey social services on 01481 732 500 for more info.


Sark – over-75s aren't offered free TV licences.
'Overpaid accidentally? You can get your cash back'
MoneySavingExpert news and features editor Steve Nowottny said: "The question of whether over-75s should be entitled to a free TV licence is a contentious one at the moment, and no doubt some over-75s are very willing to continue paying their licence fee.
"Yet the rules at the moment are clear that over-75s shouldn't be charged, so if you've overpaid accidentally, you can get your cash back. These figures show it can be done – and that pensioners can reclaim millions."
What does TV Licensing say?
A TV Licensing spokesperson said: "TV Licensing regularly runs publicity campaigns to raise awareness of the over-75 licence and last year worked with more than 480 money advice and community organisations across the country to raise awareness of the ways to pay the licence and concessions available."
For all the latest deals, guides and loopholes simply sign up today – it's spam-free!
MSE Forum
Join the MSE Forum discussion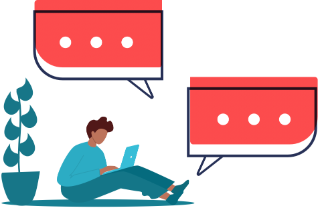 Have your say
This is an open discussion and the comments do not represent the views of MSE. We want everyone to enjoy using our site but spam, bullying and offensive comments will not be tolerated. Posts may be deleted and repeat offenders blocked at our discretion. Please contact fbteam@moneysavingexpert.com if you wish to report any comments.
Update: We are aware that some users may currently be having issues seeing the comments and we're working on it.