Hotel booking sites agree to end 'misleading sales tactics'
Some of the biggest online hotel booking sites have committed to ending hidden charges and "misleading sales tactics" after enforcement action by the competition watchdog.
Agoda, Booking.com, Ebookers, Expedia, Hotels.com and Trivago have been the subject of enforcement action from the Competition and Markets Authority (CMA) due to serious concerns around issues such as pressure selling, misleading discount claims, the effect that commission has on how hotels are ordered on sites and hidden charges.
The CMA launched its investigation in June last year, and now the sites have agreed to adhere to a new set of standards.
Prior to the enforcement action, we revealed how hotel booking sites can fail to show the REAL cost upfront, leaving travellers struggling to compare prices and find the cheapest overall deal. We sent the results of our probe to the CMA to assist with its investigation.
What changes have the sites agreed to make?
All of the six companies, which were under investigation by the CMA, have co-operated with its work – though not all were found to have taken part in the misleading practices.
They have voluntarily agreed to make changes in the following areas:
Search result

s

–

the sites will make it clearer how hotels are ranked, after a customer has entered their search requirements.

For example, they will say if search results have been affected by the amount of commission a hotel pays the site.


Pressure selling – they've agreed to not give a false impression of the availability or popularity of a hotel, or to rush customers into making a booking based on incomplete information.

For example, when highlighting that other customers are looking at the same hotel as you, the sites will make it clear they may be searching for different dates. The CMA also saw examples of some sites strategically placing sold out hotels within search results to put pressure on people to book more quickly. Sites have now committed not to do this.


Discount claims – they've agreed to be clearer about discounts and only promote deals that are actually available at that time.

Examples of misleading discount claims may include comparisons with a higher price that was not relevant to the customer's search criteria. For example, some sites were comparing a higher weekend room rate with a weekday rate or comparing the price of a luxury suite with a standard room.


Hidden charges – they've agreed to display all compulsory charges such as taxes, booking or resort fees in the headline price.

Sites can still break that price down, but the total amount the customer has to pay should always be shown upfront.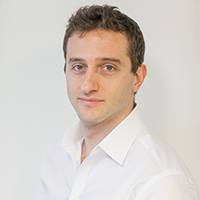 'You can't always trust the first price you're shown'
MoneySavingExpert.com deputy editor Guy Anker said: "It's utterly ridiculous that you can't always trust the first figure you're shown when booking a hotel – something our 2018 investigation into this matter highlighted.
"It's confusing for customers and makes doing a meaningful price comparison very hard. We're glad a number of large firms have committed to being more transparent, but the fact we're even in this position shows the anti-consumer practices that are out there.
"While some firms have committed to playing fairer, don't be surprised if others fail to show the true cost. This doesn't mean you shouldn't use hotel brokers and comparison sites when booking a room – they may still work out cheapest, and can narrow down the search for you. But it's worth an extra click to check the final price."
What will happen next?
The CMA will now monitor the booking sites to see if they comply with the new rules. All changes must be made by 1 September at the very latest, though the CMA says sites have already started making improvements.
It will also write to other hotel booking sites including online travel agents, metasearch engines (which collate results from other search engines) and hotel chains setting out clear expectations for how they should be complying with consumer protection law.
The CMA also expects these sites to make necessary changes by 1 September. If it finds sufficient evidence that others could be breaking consumer protection law, it will consider taking further enforcement action.

What does the CMA say?
CMA chairman Andrew Tyrie said: "The CMA has taken enforcement action to bring to an end misleading sales tactics, hidden charges and other practices in the online hotel booking market. These have been wholly unacceptable.
"Six websites have already given firm undertakings not to engage in these practices. They are some of the largest hotel booking sites. The CMA will now do whatever it can to ensure that the rest of the sector meets the same standards.
"Not all firms engaged in all of the practices cited above, but all have nonetheless agreed to abide by all the principles set out in the undertakings."
What do the sites say?
Expedia says it has "invested significant time and energy into working closely with the CMA to create a helpful industry standard for all UK booking sites offering accommodation search and booking services."
Booking.com says it has "agreed to test and implement new commitments, like pricing inclusive of all fees, to ensure we meet all standards for consumer transparency in the UK."
Trivago says it will "of course follow" the guidelines the CMA has set out which are applicable to it.
MoneySavingExpert.com has contacted the other firms for comment.
What to read next...
For more help if you're booking a holiday, see:
For all the latest deals, guides and loopholes simply sign up today – it's spam-free!
Join the MSE Forum discussion