Ryanair and Wizz Air fined in Italy over hand luggage policies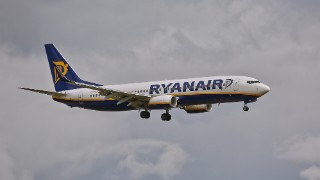 Ryanair and Wizz Air have been hit with fines of €3 million and €1 million respectively by the Italian competition authority over their baggage policies.
Back in August, Ryanair announced changes to its baggage policy, meaning that unless you pay at least £6 for priority boarding, you can now only take one handbag-sized carry-on into the cabin on flights.
Wizz Air cut its hand luggage allowance later in the year, mirroring the Ryanair changes, meaning you're only able to bring one handbag-sized carry-on into the cabin, unless you pay for at least £4 priority boarding.
Now, after an inquiry, Autorità Garante della Concorrenza e del Mercato (AGCM) has slapped the pair with fines and said that as luggage is an essential element of air travel, and the pair's base tickets rules only include a small luggage allowance, the actual price of a ticket isn't transparent enough.
What will the watchdog do now?
The watchdog has now asked the two airlines to comply with its rules on hand luggage. We've asked for more details on how it expects the airlines to change their policies, and will update when we hear back.
It says they must notify it of measures taken in compliance with the decision within 60 days.
What do Ryanair and Wizz Air say?
We've contacted Ryanair and Wizz Air for comment and will update this story when we hear back.
We've also asked UK aviation regulator the Civil Aviation Authority if this ruling will have any impact on the UK.
Get Our Free Money Tips Email!
For all the latest deals, guides and loopholes - join the 12m who get it. Don't miss out
Join the MSE Forum Discussion
Have your say
This is an open discussion; anyone can post. Comments may be edited and are only published during the working day. Please report any spam or illegal, offensive, racist or libellous posts (incl username) to fbteam@moneysavingexpert.com.